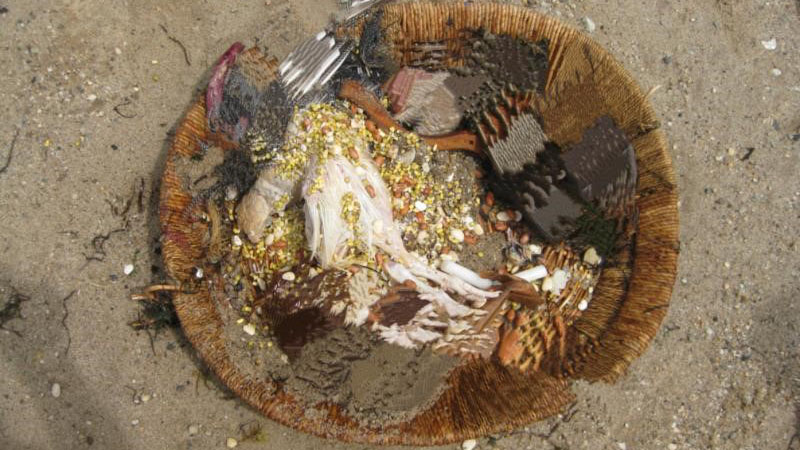 What to Know
Six decapitated chickens were found on a Long Island beach, officials said
The fowls were found in a wicker basket on a beach in Islip covered with fabric and surrounded by grains, fruits and candles
The chickens were part of a "ritualistic sacrifice" that involves the dismemberment of chickens, according to the local SPCA
Six decapitated chickens were left on a Long Island beach as part of what police described as a "ritualistic sacrifice."
The headless fowls were found in a wicker basket on a beach in Islip on Thursday, the Suffolk County SPCA said.
The basket was covered with blue fabric and surrounded by grains, fruits and candles, according to the SPCA.
"Suffolk County SPCA consulted with a renowned expert who confirmed that this is a ritualistic sacrifice or offering to Yemaya, the Goddess of the Ocean, and involves dismemberment of chickens," the organization said.
The organization is offering a $1,000 reward leading to the arrest of the person or persons who left the chickens on the beach.