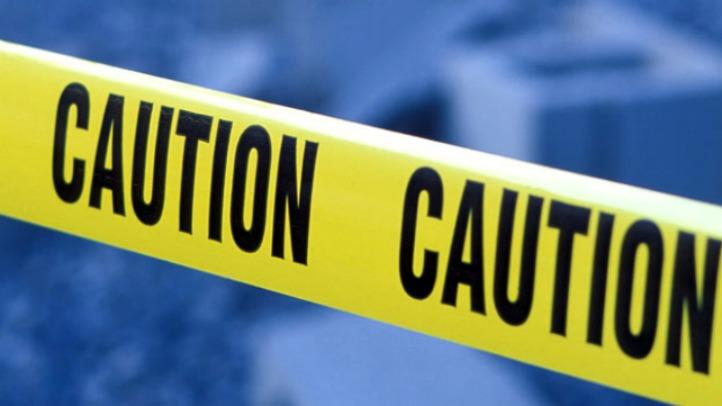 A 13-year-old had a history of troubling behavior — from trying to run down schoolmates on his bicycle to hitting his mother's cat — before he helped push a shopping cart that fell on a woman from a fourth-floor mall walkway, officials said Tuesday.

And after he and a 12-year-old friend were arrested Oct. 30 for the shopping cart stunt — which another boy tried to stop — the teen joked around at a police precinct and expressed more concern about his sneakers than about the woman, who was seriously hurt, city lawyer Leah S. Schmelzer told a Family Court judge.

The boy's lawyer, Shahabuddeen Ally, said the teen wanted help for his behavioral problems, regretted his role in the shopping cart incident and said as much in letters to the judge and to the victim, Marion Salmon Hedges.

"I did not mean to hurt you. My actions were stupid. I hope you feel better," the boy wrote to Hedges, according to his lawyer.

The boy and his friend pleaded guilty last month to assault in a case that prompted commentary about children's behavior and societal failings. Both were 12 when they forced the cart over a walkway railing at an East Harlem shopping center. It fell to the ground and slammed into Hedges, a real estate broker and active charity volunteer who was out buying Halloween candy to give away.

Charged as juveniles, the boys could face a punishment of up to 18 months in a juvenile facility; the time could be extended annually up to their 18th birthdays. The 13-year-old's sentencing was postponed from Tuesday until later this month. The 12-year-old was due in court Wednesday.

Both are being held for now. Family Court Judge Susan Larabee turned down Ally's requests Tuesday to release the teen until his sentencing or even let him go home for a day.

"The school finds him out of control. ... His mother expresses her own frustration" at dealing with him, Larabee said, referring to various reports made as part of the case. They are not publicly available.

Mental health counselors who assessed him found his behavior worrisome, noting that he acknowledged having hit his mother's pet, and the boy's school said he would "terrorize" other students by following them and trying to run them over on his bike, Schmelzer said. She's with the city Law Department, which represents the government in Family Court in New York.

"As one school official says: 'When he doesn't like you, he doesn't care,'" she said.

He and the other boy were determined to pull off the dangerous shopping cart toss, grabbing another cart after a 14-year-old implored them not to do it and got hold of the first cart they had, she said.

Ally said it wasn't clear what the older boy's message was, noting that surveillance video of the three wrestling over the cart has no sound.

The boy has gotten good evaluations while being held in a group home since his arrest, Ally noted. As for the allegations of previous bad behavior, "we don't minimize any of it. ... This kid needs help," Ally said after trying to convince Larabee that the boy would be better off at home and in outpatient counseling rather than in a detention facility.

In the boy's letter to the judge, he asked for help — particularly with math — and said he'd like to be in basketball, boxing or other programs that would keep him busy, his lawyer said.

The Associated Press generally doesn't report the names of juveniles charged with crimes.

Hedges, 47, was in a medically induced coma for a time after the cart fell on her. Her husband has said she'll need months of rehabilitation.

The case made headlines in New York and drew notice elsewhere, including an editorial in The Augusta Chronicle (Georgia), which portrayed the episode as evidence that "at least one of society's wheels is completely off the rails."
Copyright AP - Associated Press