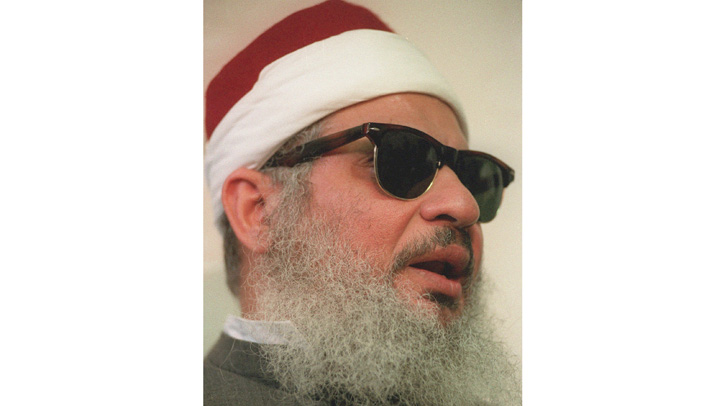 A son of the blind sheik tied to the 1993 World Trade Center bombing has been killed in a drone strike in Afghanistan.
The Egyptian Islamic Group said Sheik Omar Abdel Rahman's son Saif was killed while on the frontlines of Afghanistan.
Sheikh Rahman is the blind cleric convicted in New York of seditious conspiracy for his role in the 1993 World Trade Center bombing that killed six as well as the 1995 plot to target New York City landmarks.
In that plot, terrorists planned to blow up the Holland and Lincoln tunnels and the George Washington Bridge, and assassinate a U.S. senator and New York Jewish community leader.
In the statement, the group acknowledged his death saying "Dr. omar sent a number of sons for Afghan jihad during the Russian occupation and all of them returned except for Ahmad who was killed today."
Al-Qaida leader Osama bin Laden had for years called for attacks on the U.S. in part because of Sheik Omar's arrest and conviction. He remains in a federal prison hospital in poor health.