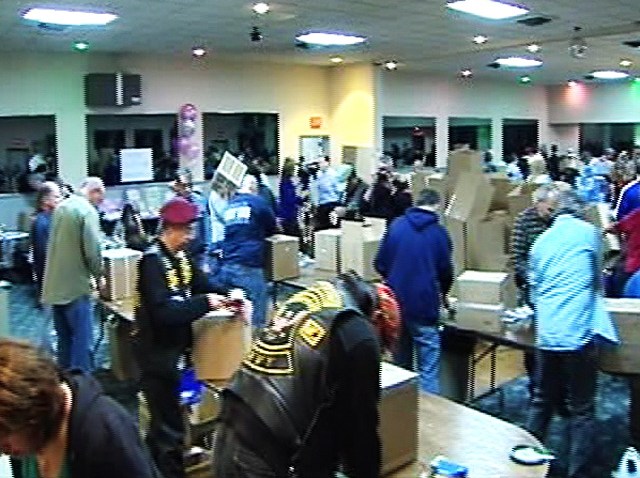 With the holidays nearly upon us, some families on Long Island are busy making sure their loved ones and others fighting in Iraq and Afghanistan have a package to open this Christmas.
These individuals are on an urgent mission: to send a little holiday cheer to soldiers serving overseas. For the Vanventiesens, such gifts are even more important because their sons are abroad.
"It's good for them because they miss home and I think its important for them to know that we're thinking of them," the boys' mother said.
For the parents, the packing is therapuetic. Every box in the room -- all 262 of them -- is packed with love, snacks, toiletries, magazines and more.
The event is run by the Jacob's Light Foundation in honor of founder Dorine Kenney's son, Spec. Jacob Fletcher, who was killed in Iraq six years ago.
"While he was over there he wrote home requesting a box for one of his buddies who didn't get anything," Kenney said. "After Jacob died this became his legacy, and we have just grown and grown over the years."
Kenney sends packages out all year long, always wearing her son's dog tag close to her heart while keeping his wish in her mind and making sure the troops get a little bit of home over the holiday.
To volunteer to pack boxes or to make a donation, contact info@jacobsprogram.org or visit their website at www.jacobsprogram.org.