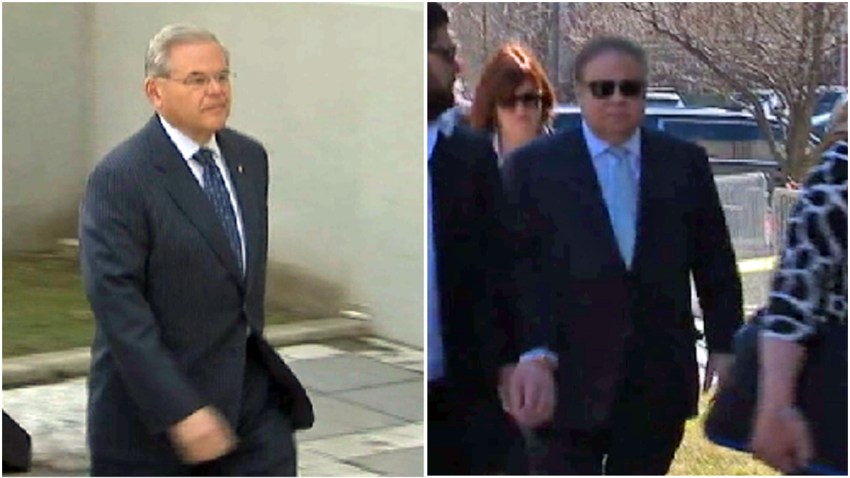 Attorneys representing indicted U.S. Sen. Bob Menendez and a donor who's charged with bribing him in exchange for political favors appeared in court in New Jersey.
The lawyers appeared in Newark for a pretrial conference Wednesday afternoon. Menendez's attorneys said they plan to file motions to dismiss for five reasons, including freedom of speech and the speech and debate clause.
Menendez was indicted this month on charges he accepted nearly $1 million worth of gifts and travel from longtime friend and Florida-based ophthalmologist Salomon Melgen.
Menendez is accused of trying to get the State Department to intervene in a contract dispute involving a business Melgen owned in the Dominican Republic and advocating for Melgen in a Medicare billing dispute for several years.
Melgen has been charged separately with Medicare fraud.
Menenedez's attorneys said Wednesday they will also consider asking for a trial seperate from Melgen, and that they plan to raise questions over why the case is being presented in New Jersey instead of Florida, where the investigated originated.
The trial is scheduled for mid-July.
Copyright AP - Associated Press