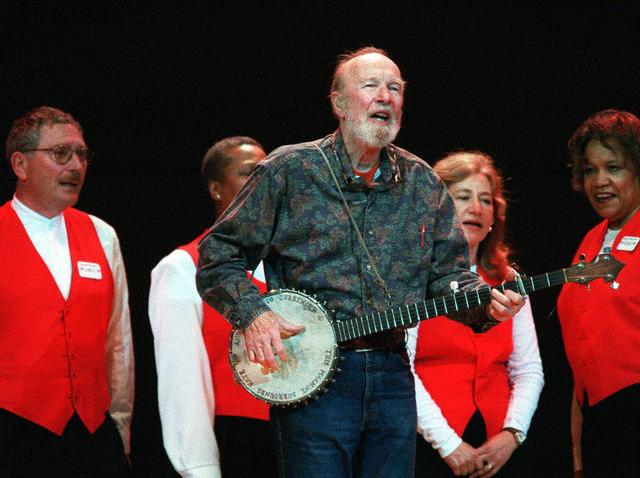 A sapling from the longest surviving "Liberty Tree," planted earlier this month at Washington's Headquarters State Historic Site in Newburgh, is being dedicated with a performance by folk singer Pete Seeger.

The New York Liberty Tree, a tulip poplar, is one of 13 saplings being planted, one in each of the original states, by the conservation group American Forests.

Washington's Headquarters includes the original 1750 Hudson Valley farmhouse where he lived, and where historians say he rejected the idea of becoming king after the Revolutionary War.

Colonial rebels known as Sons of Liberty used certain trees as meeting venues or to signal. The British destroyed many, and those remaining have been celebrated as symbols of American freedom.

The dedication ceremony is 11 a.m. Friday.
Copyright AP - Associated Press