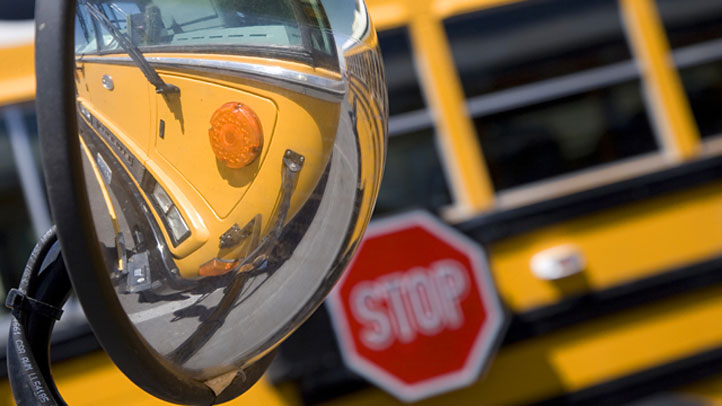 Two school buses collided in Nassau County's Rockville Centre Friday morning, but no one was seriously hurt, police said.

One of the buses was heading north on Hempstead Avenue and the other was moving eastbound on Richmond Road when they collided, said Jeff Kleuwer, spokesman for Village of Rockville Centre police. The accident happened at about 7:25 a.m.

Ten students were aboard one of the buses, headed toward Chaminade High School. None of them were hurt and their parents picked them up at the scene. The other bus was empty except for the driver. The drivers of both buses suffered minor injuries and were taken to area hospitals but are expected to be OK.

The accident is under investigation. No citations were given and police believe it was simply an accident.

It wasn't known what company owned the buses involved in the accident.
Get the latest from NBC 4 New York anytime, anywhere. Follow us on Twitter, Facebook and Google+. Get our apps here and sign up for email newsletters here. Get breaking news delivered right to your phone -- just text NYBREAKING to 639710. For more info, text HELP. To end, text STOP. Message and data rates may apply.