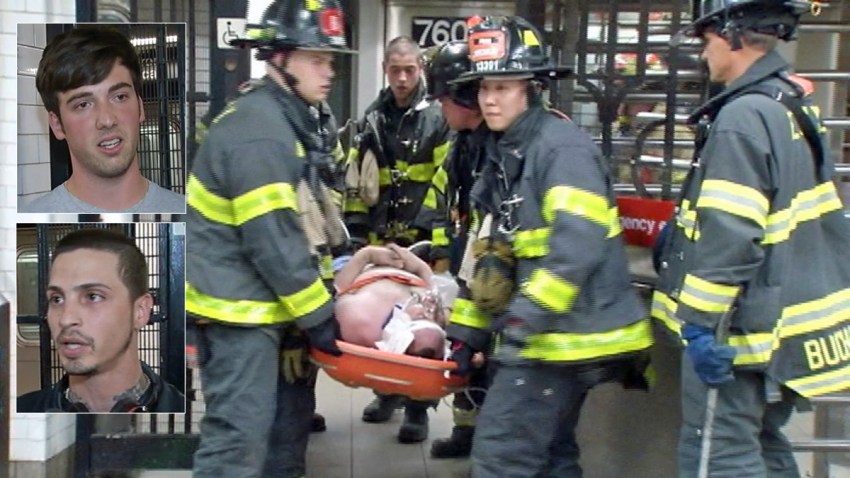 After the heroic rescue of a straphanger who fell onto the subway tracks, some New Yorkers are wondering what to do if they suffer the same fate.
A young man sprang into action Wednesday after watching a subway patron become ill and fall onto the tracks at Canal and Lafayette streets. The 19-year-old jumped onto the tracks and pushed the man under the platform as the 6 train approached.
Knowing how to react in situations like these, as the young man did, can be the difference between life and death for the 5.7 million people who ride the subway each weekday.
Transit experts give these survival tips for falling on the tracks:
Try to climb out with the help of someone who can help hoist you.
Lie down between the tracks, depending on the depth of the tracks.
Get to the side of the track.
Step between the girders that separate tracks (but this involves stepping over the third rail, which carries more than 600 volts of electricity).
Try to outrun the train as it stops in the station.
There is no blanket solution when it comes to falling onto the tracks of a subway, and it is to be taken case by case.
"Just about any risk is worth taking," Jim Gannon, spokesman for the Transit Workers Union told the AP, because "if you get hit by a train, your chances of survival are not good."