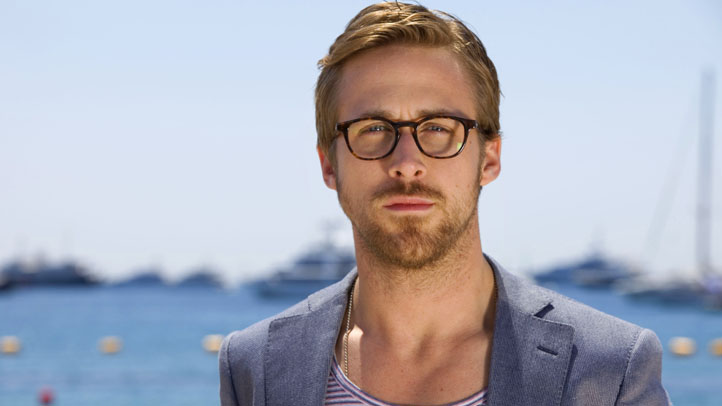 Ryan Gosling has apparently played the hero again while out and about in New York City.
A British woman claimed on her Twitter account that the "Drive" star stopped her from being struck by a cab as she was crossing an avenue on Tuesday.
"I literally, LITERALLY just got saved from a car by Ryan Gosling. Literally. That actually just happened," tweeted Laurie Penny. "I was crossing 6th avenue in a new pink wig. Not looking the right way because I am from London. Ryan Gosling grabbed me away from a taxi."
She added that Gosling told her 'hey, watch out!' and that afterward the star's involvement was confirmed by a "girl near me, who said 'you lucky b----.'"
According to her Twitter profile, Penny writes for publications including The New Statesmen, Independent, Guardian, Al-Jazeera and The Nation.
After tweeting that she had been besieged with media requests, Penny later penned a post on Gawker elaborating on her encounter called "Ryan Gosling Saved Me From a Speeding Car But There's a War In the Middle East So Everyone Calm Down."
"If Ryan Gosling hadn't happened to be the nearest person at the time, I'm sure the girl standing next to me, who confirmed Gosling's identity, would have prevented me from meandering into an early grave," she wrote. "As it was, the entire encounter lasted about five seconds."
Penny copped to having swooned "the teeniest tiniest bit" when she realized Gosling had intervened. But she wrote that she didn't think "the fact that A-list celebrities occasionally act like human beings is in itself news."
Gosling has yet to comment on the situation, but it wouldn't be the first time he made headlines for coming to someone's aid on Gotham's streets.
Back in August, Gosling was caught on tape breaking up a fight in an East Village intersection.
The "Crazy Stupid Love" actor later said in an interview with MTV that he was embarrassed over the incident.
"I should have just kept my nose out of it," Gosling said at the time.
Seleted Reading: Daily News, New York Post, Gawker