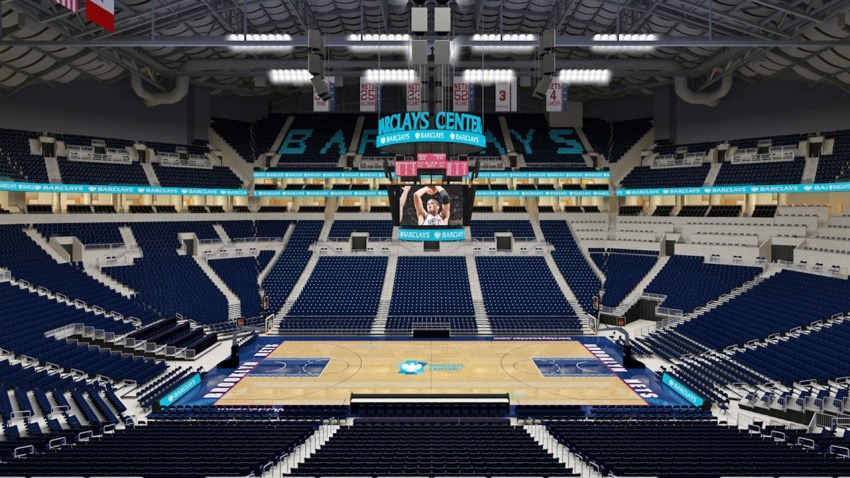 Traffic is getting snarled around the site of the planned Atlantic Yards complex in downtown Brooklyn, as streets in the area reportedly begin to close to clear way for construction on the controversial $4.9 million project.
Street closings include Fifth Avenue between Flatbush and Atlantic Avenue, Pacific Street between Vanderbilt and Carleton, and Pacific Street between Fifth and Sixth Avenues, New York 1 reports. The area is already backlogged with traffic and many drivers are expecting a traffic "nightmare."
Last week, a judge cleared another big hurdle for developer Bruce Ratner -- the transfer of private land for use in the controversial and long-delayed project.
Justice Abraham G. Gerges rejected a challenge by local property owners to the state's use of eminent domain. The land is being the Empire State Development Corporation, a state entity, and it will be controlled by Ratner's company.
Homeowners and community leaders in Prospect Heights and surrounding neighborhoods have raised a number of objections to try and stop the project -- one of which was that the project had changed markedly since getting state approval three years ago.
Daniel Goldstein, a spokesman for Develop Don't Destroy also lives in an apartment on the planned site. "I am angry with our so-called political leaders who proudly stand by their abuse of power," he said.
Opponents have two other lawsuits against the project, which has the support of Mayor Michael Bloomberg.
With construction apparently about to get under way, officials associated with the cornerstone of the project, a new arena for the Nets, released images of the planned interior of the facility. It will include 18,000 seats for basketball and 19,000 seats for concerts and, according to the designers, be an "intimate" seating configuration.
Meantime, Freddy's Bar & Back Room the beloved neighborhood pub on Dean Street and 6th Avenue -- in the footprint of the project -- told the Village Voice it received notice last week that the premises must be vacated within 30 days.