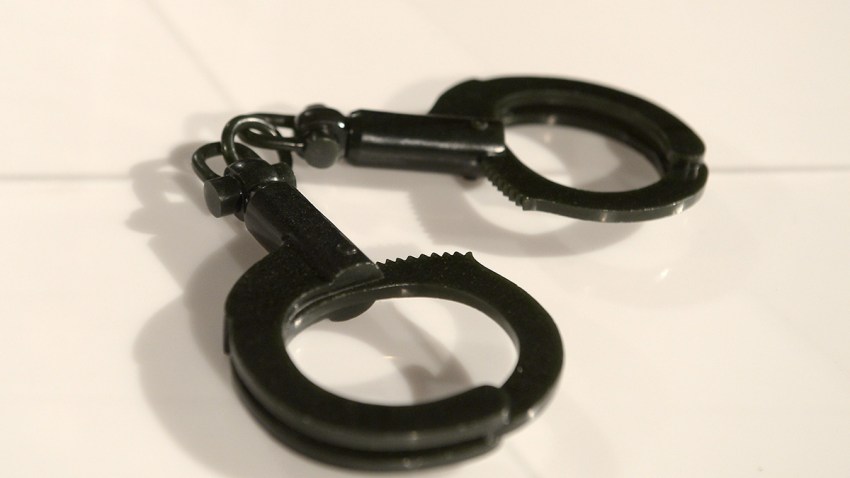 A Brooklyn man released from a Rikers Island lockup last week has been accused of strangling an estranged girlfriend who had asked a neighbor to hold onto her wallet in case anything happened to her when she met him.
Queens District Attorney Richard A. Brown added that 49-year-old Gia Pender had an active order of protection against 52-year-old Jerome Rivers when she was killed in her Ozone Park home sometime between when Rivers got out of jail Thursday and when he called 911 to report that she was hurt on Friday morning.
Rivers, who according to a criminal complaint said told police he didn't have a reason to kill Pender, was arraigned Sunday on murder and contempt of court charges in her death and is being held without bail.
"Domestic violence is a plague in our society and must end," said Brown. "The defendant now faces the prospect of spending the rest of his life in prison."
According to the complaint, Rivers and Pender had been involved in several domestic incidents between 2014 and July, and a judge had issued an order of protection barring Rivers coming near or contacting Pender until Jan. 28.
But Rivers allegedly called Pender several times from jail, according to the complaint, and called her the day he was released to see if he could stay with her.
Rivers allegedly told investigators that when he got to Pender's house, they talked about their relationship, had sex and prayed together. Then, according to the complaint, he said she made him dinner, gave him a sleeping pill and they went to bed.
At about 6 a.m. the next morning, Rivers allegedly called 911 and said he woke up to the sound of a thump and found his estranged girlfriend on the floor. Later, he would tell investigators that the 911 operator told him to do chest compressions and he heard a pop, according to the complaint
When paramedics arrived later that morning, they pronounced Pender dead at the scene; an autopsy showed that she died from strangulation.
Rivers allegedly later told investigators that he and Pender hadn't argued that night, and that he didn't have a reason to kill her, according to the complaint.
But Rivers said that he allegedly told police that Pender had stolen checks that were written to him, had disrespected his mother and had him locked up on domestic abuse charges. Rivers, who also called Pender his wife, also allegedly said that she was the primary aggressor in their relationship and that God had stricken her dead.
Attorney information for Rivers, of Brooklyn, wasn't immediately available.