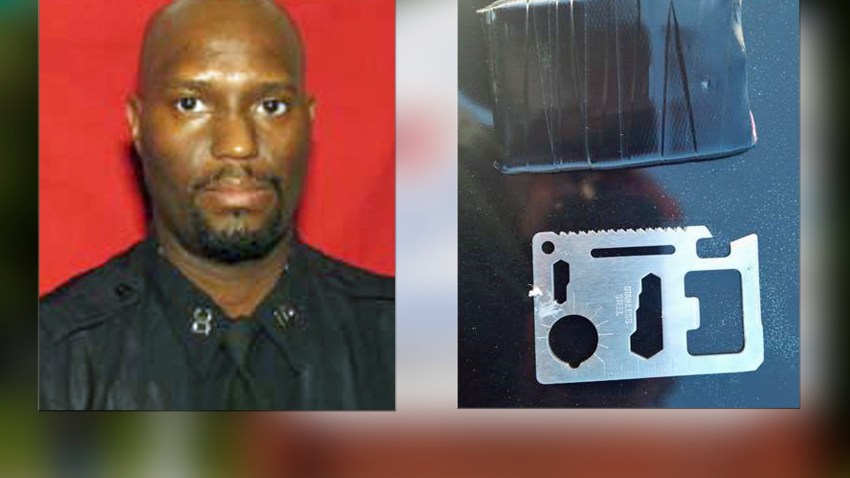 A Rikers Island correction officer is facing felony charges accusing him of smuggling a small weapon with saw-blade and razor edges into the jail, New York city officials said Sunday.
Charles Bracey, 47, of Queens, a nine-year veteran, was arrested late Saturday night after being screened as he entered the Anna M. Kross Center at the jail, city Department of Investigation Commissioner Mark Peters said in a press release.
An X-ray machine revealed the weapon in Bracey's backpack. The metal weapon, about the size of a credit card, is described as a multi-purpose tool with razor and saw-blade edges. It was hidden inside a paper sleeve wrapped in electrical tape.
Bracey is charged with a felony count of promoting prison contraband in the first degree and a misdemeanor count of promoting prison contraband. The felony count carries a maximum sentence of seven years in prison.
There was no information as to whether Bracey is represented by a lawyer who can comment on the charges.
Bracey, who earns a base salary of $76.488, was suspended without pay, Peters said.
The city Department of Correction declined to comment on the arrest.
"While we do not comment on ongoing investigations, we take this arrest seriously," said a Department of Correction spokesman. "The vast majority of Correction Officers perform their duties with the highest level of integrity and Commissioner Ponte has zero tolerance for those who don't."
The Anna M. Kross Center houses male detainees in 40 housing areas spread over 40 acres. It includes a Methadone Detoxification Unit for detainees and the department's Mental Health Center.
[NATL] Top News Photos: Pope Visits Japan, and More