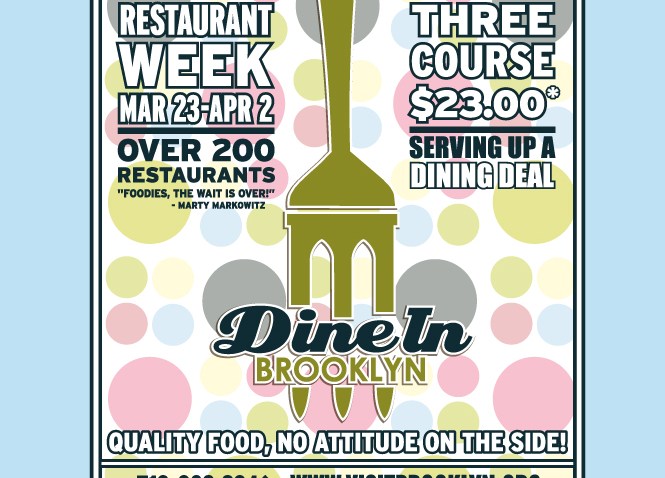 About 200 of Brooklyn's best restaurants will be serving up three-course meals for discounted prices during the sixth annual "Dine in Brooklyn" event, which began on Monday and runs through April 2.
Three-course menus will run just $23 – and some eateries will be cooking up new "two-fer" brunch menus this year -- just $23 covers brunch for two -- as well as two-for-$23 lunch and dinner menus.
The growing list of participating restaurants includes some of the borough's hottest, hippest and best-reviewed establishments. Diners will be able to choose culinary creations from every corner of the globe. Italian, French, Turkish, Asian, Moroccan, South African, Caribbean and, of course, American dishes will be served up Brooklyn style. What could be better?
Participating restaurants include Craig Samuel and Ben Grossman's new Bed-Stuy eatery Peaches, Park Slope staple Al Di La Trattatoria, Fort Greene hot spot The General Greene and brunch favorite Bubby's in Dumbo.
For a full list of participating restaurants, check out www.visitbrooklyn.org.