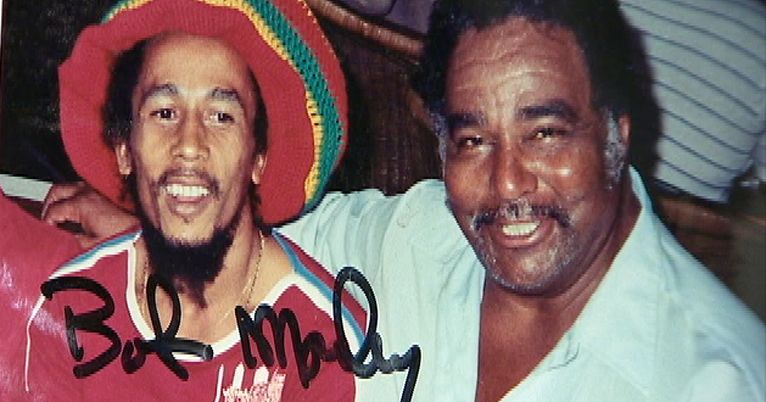 The Bed-Stuy record store beloved by music legends and where Biggie Smalls got his start, sampling 45s in the basement, is closing its doors after nearly 70 years in the music business.
Al Green, Isaac Hayes, Natalie Cole, Foxy Brown, and Lil' Kim have all spent time at Birdel's Records in Brooklyn. But the store's owner, Joe Long, said it is time to say goodbye.

From the shop on Nostrand Avenue, Long has witnessed the music industry's metamorphosis over the decades. But he doesn't blame the changes for his decision to close -- he told NBC New York he is just ready to retire.

"I worked here from L45s to LPs, from high fidelity to stereo to 8-tracks to cassettes to CDs. I've been a part of it all," Long said. "Now, I'm ready to concentrate on my community."
Now 73, he started working at the store in 1957 and bought the store from the previous owner in 1968.

Although the store may be closing, Long wants to preserve its legacy. He wants Nostrand Avenue from Atlantic Avenue to Fulton Street to be renamed after Birdel's.
City Councilman Al Vann, who represents the area, supports the idea if the local community board signs off, a spokesman said.

According to Long, the store has been a must-stop for music legends passing through town, from gospel to blues to doo-wop.
He rattled off more than 20 names, from Shirley Caesar and Dorothy Norwood to Harold Melvin and the Blue Notes and The Heartbeats. "And that's just off the top of my head," he said.

According to Gary Spellman, Long's cousin and an employee at the store since 1968, music's biggest stars would come by and sign autographs. And of course, Biggie Smalls got his start there.
"He thought he would be famous," Spellman said.

Spellman, 52, remembers the store as being a center of the music scene in the seventies.
"When disco first came out, the music industry was booming, and we had a speaker outside and music blasting all the time, and people out on the sidewalks," he said.

Spellman said he is trying not to be too emotional about the store's closing.
"I can feel it coming on but I don't want to break down like that. Not yet anyway," said Spellman, as he packed up tens of thousands of vinyl records for storage. "We've had customers coming by crying."

As news has spread that Birdel's was finally closing down, longtime customers have been calling the store from all over the country, and the world, to pay their respects.

Long, who has two grown children and was chairman of the local community board for seven years, is grateful for his long and happy years as Birdel's owner, and for the community that supported him.
"I've been blessed," he said.

"I'm really going to miss him," said Fannie Edwards, 65, a customer at the store for 40 years. "It's been a long time shopping here with my friend. He's a really good guy. He could always find anything you wanted."