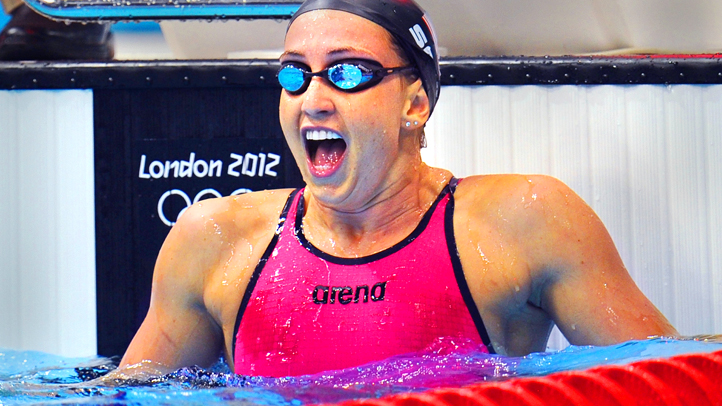 Rebecca Soni of the United States set a world record in the 200-meter breaststroke semifinals at the London Olympics on Wednesday.
Soni timed 2 minutes, 20.00 seconds, shaving 0.12 seconds off the previous mark set by Annamay Pierse of Canada at the 2009 world championships in Rome in a now-banned bodysuit.
It was the fifth world record set in the pool at these games.
Rikke Pedersen of Denmark qualified second in 2:22.23 and Satomi Suzuki of Japan was third in 2:22.40.
The top eight finishers qualified for Thursday's final.
Meilutyte did not enter the 200.
AP freelance writer Doug Gould contributed to this report.
Get the latest from NBC 4 New York anytime, anywhere. Follow us on Twitter, Facebook and Google+. Get our apps here and sign up for email newsletters here. Get breaking news delivered right to your phone -- just text NYBREAKING to 639710. For more info, text HELP. To end, text STOP. Message and data rates may apply.

Copyright AP - Associated Press