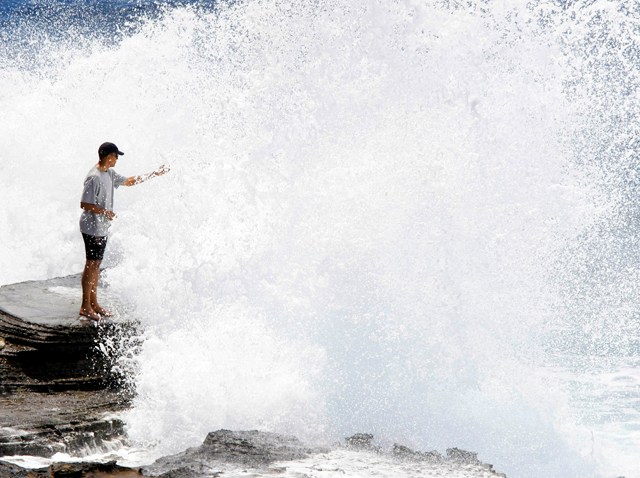 What to Know
The Westchester city of New Rochelle is set to honor native Ray Rice at a Walk of Fame induction ceremony Friday
The former NFL football player was a star with the Ravens until a video surfaced showing him knocking out his fiancee inside an elevator
He has never been able to make a career comeback but he's said he wants to do more advocacy work in domestic abuse cases
Controversial former footballer Ray Rice is being added to the city of New Rochelle's 2017 Walk of Fame Friday, just a few years after the shocking videotape showing him punching his fiancee unconscious in an elevator surfaced.
The ceremony is taking place at Ruby Dee Park at Library Green Friday afternoon, and Rice will be there along with the mayor and other officials.
Rice, 30, was beloved in his native New Rochelle long before the assault on his now-wife Janay, and his frequent returns to his hometown during his career with the Baltimore Ravens earned him even more adoration.
As a star running back with the Ravens, he notched more than 2,000 rushing and receiving yards in his second year and at least 1,600 all-purpose yards for the next three years in a row before injury and offensive struggles hampered his production in 2013.

But when surveillance video showing Rice knocking out Janay Rice inside an elevator at an Atlantic City hotel, then dragging her out, surfaced in 2014, and the backlash was fast and furious: thousands of Ravens fans lined up to trade in their Rice jerseys, and his alma mater Rutgers University stripped its stadium of banners honoring the graduate.
Rice was suspended indefinitely by the NFL, and though the suspension was later overturned by a neutral arbitrator, he hasn't played since.
When Rice hosted a toy drive in New Rochelle nearly a year after the elevator assault, he told News 4 that he was focusing on bettering his life and his family and that he wanted to become an advocate for those affected by domestic violence. He said at the time he understood why much of the public still holds strong convictions about him.
"To become an advocate, people have to trust you," he told News 4 at the December 2014 event. "I think in due time, when people see that I'm willing to go out there and do the right thing and help out, then they'll give me a second chance."
A spokeswoman for the city of New Rochelle says Rice is being honored for his "notable contributions" and that his advocacy work in domestic abuse was a factor when a committee voted for him.

Rice is among a dozen new people with New Rochelle ties being inducted to the Walk of Fame, many of whom were football players, according to The Journal News. They include Pro Football Hall of Famer Fran Tarkenton, who lived in the city during his time with the Giants, as well as Fritz Pollard, Kyle Rote, Matt Snell, George Starke and Courtney Greene.
Henry Heimlich -- the doctor for whom the maneuver is named -- and actresses Lillian and Doroty Gish, and Claire Trevor, along with artist Reginald Marsh, are also in the 2017 class.
The Walk of Fame was founded and gifted to the city by resident Rod Kennedy in 2011. This will be the final induction ceremony due to park space limitations, The Journal News reports.