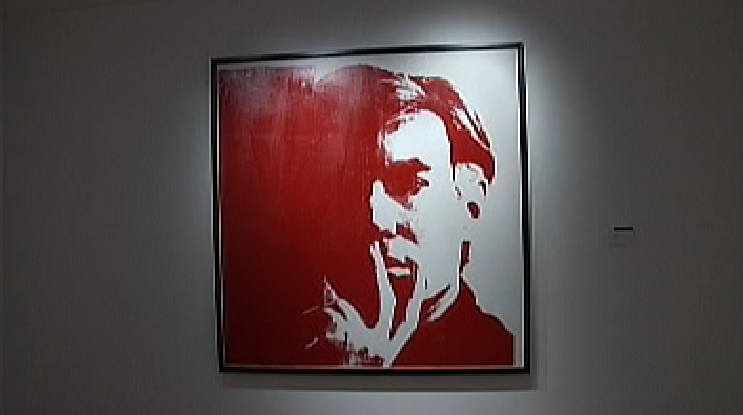 A rare Andy Warhol self-portrait - that hasn't been seen publicly in nearly 40 years - is on display at Christies New York.
The six-foot wide painting can only be viewed until Wednesday, after which it will head to London for Auction.
The Warhol is being auctioned off as part of the Post-War and Contemporary Art Evening Auction from Feb. 16 – 17, which includes pieces by other modern art masters, such as Jeff Koons, Jean-Michel Basquiat, and Gerard Richter.
The entire auction is expected to fetch between $74 to $106.3 million. The Warhol self-portrait is expected to bring in between $4.8 million and $8 million.
The painting is one in a series of 11 large-scale self-portraits that Warhol painted in 1967. Five of them reside in some of world's top art museums, such as the Tate in London, the San Francisco Museum of Modern Art, and the Staatsgalerie Moderne Kunst in Munich.