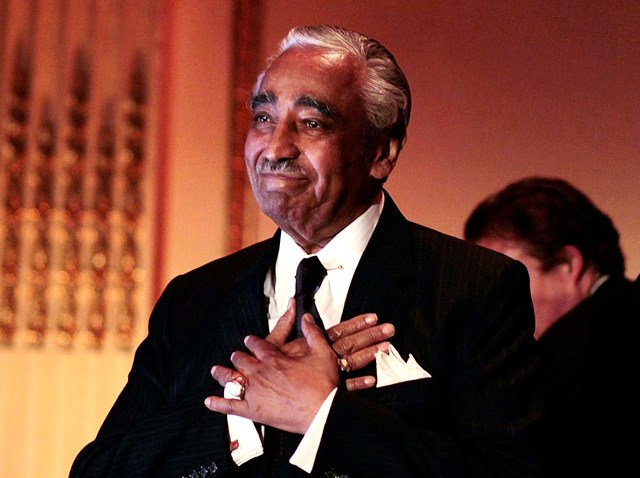 U.S. Rep. Charles Rangel says he still loves Congress, despite a showdown with colleagues over ethics violations that led to his censure Thursday.

Speaking to reporters at an event in Harlem, the Democrat appeared confident and as defiant as ever about the allegations that led to his reprimand.
"You have until tomorrow and then we will be dealing with a lot of other issues," he told reporters, referring to their questions about the censure.
He saved his ire for the media, rather than his fellow members of Congress.
"I've got my job, you've got your job, and so I say I hope you do your job and report the facts as there is," he said. "That is all I'm asking."
The House found he had failed to pay taxes on a vacation villa, filed misleading financial disclosure forms and improperly solicited donations for a college center from corporations with business before his committee.

Rangel acknowledged some mistakes, but said he never enriched himself. Many voters in Harlem still trust and support their long-serving Congressman, remembering the work he's done in the district for over four decades of service.
"We have to realize that he did a lot fo us, so we have a nature of forgiving," said Lucille Gonzalez.
Others say he's been punished enough.
"You censured him--fine. You embarrassed him--fine," said Ron Day of Harlem. "Let's move along."