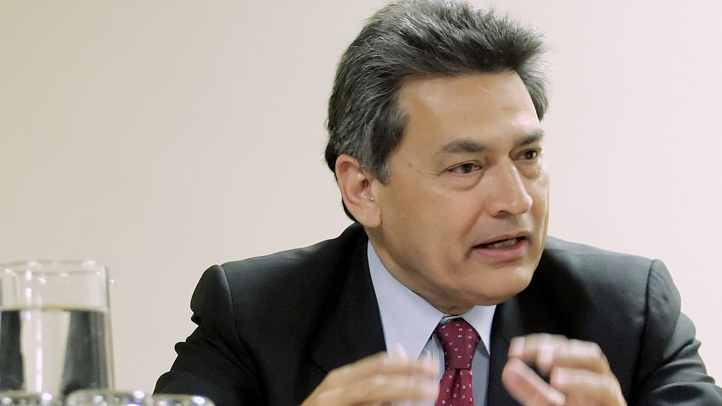 A former Goldman Sachs board member is expected to surrender to the FBI and appear in federal court Wednesday on federal criminal charges, NBC New York has learned.
US Attorney Preet Bharara has been investigating Rajat Gupta, 62, in part as to whether he leaked confidential information to Raj Rajaratnam, the former Galleon Group billionaire sentenced earlier this month to 11 years in prison for insider trading.
Prosecutors said Rajaratnam, 54, made over $50 million in profits from the illegal trades.
Gupta was previously accused of insider trading by the Securities and Exchange Commission, who hit him with civil charges in March.
The SEC said Gupta was an investor in some of the Galleon hedge funds when he passed the information along, and he had other business interests with Rajaratnam that were potentially lucrative.
Gupta sued the SEC in response, denying allegations of wrongdoing and said he stood "ready to mount a defense against each and every one of the commission's charges.
The SEC dropped its case but maintained the right to bring an action in federal court.
Gupta's attorney, Gary Naftalis, had no comment on news of his client's plans to surrender, saying only in a statement to NBC New York, "As we have stated from the outset, any allegation that Rajat Gupta engaged in any unlawful conduct is totally baseless."
Naftalis continued, "There were legitimate reasons for any communications between Mr. Gupta and Mr. Rajaratnam – not the least of which was Mr. Gupta's attempt to obtain information regarding his $10 million investment in the GB Voyager fund managed by Mr. Rajaratnam.
"In fact, Mr. Gupta lost his entire investment in the fund at the time of the events in question, negating any motive to deviate from a lifetime of probity and distinguished service," Naftalis said.
An FBI spokesman in New York declined comment as did a US attorney spokeswoman and Justice Department spokesman in Washington.
The Justice Department has convicted more than 50 people, including bankers and outside consultants, in Wall Street corruption cases.
Bharara said insider trading on Wall Street was "rampant."