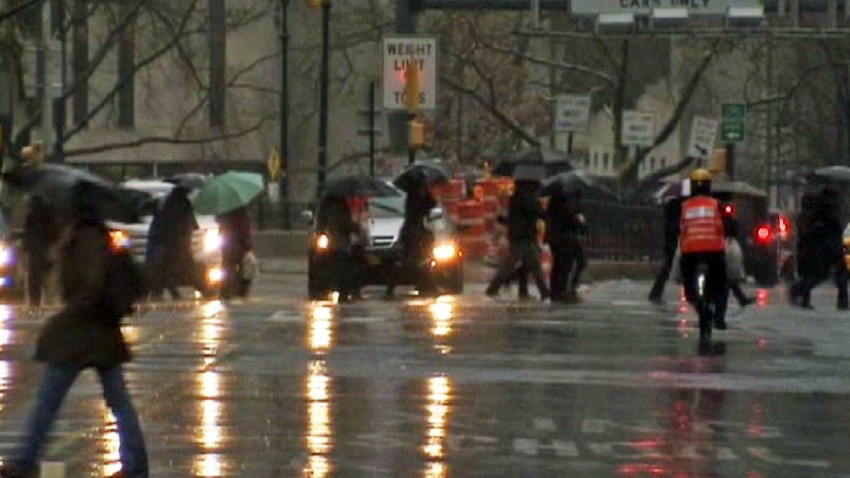 The rain soaking much of the tri-state Sunday should move out by late night but will give way to a week of freezing temperatures and a potential storm later on in the week.
Get the latest forecast and track the storm with our interactive radar here.
Steady rain began drenching New York City and the tri-state area late Sunday morning, then transitioned into a showery pattern by evening. It was expected to dry out completely by late night.
As much as 1.5 inches of rain had fallen by late afternoon, creating a potential for localized flooding in some spots. Drivers are urged to watch out for standing water.
While the temperature reached the upper 40s Sunday, it will get chilly again when the skies clear overnight. Highs for the week aren't expected to go above the mid- to high 30s.
It will be quiet and cold on New Year's Eve through New Year's Day, but there's a potential for some snow or a wintry coastal mix Thursday.