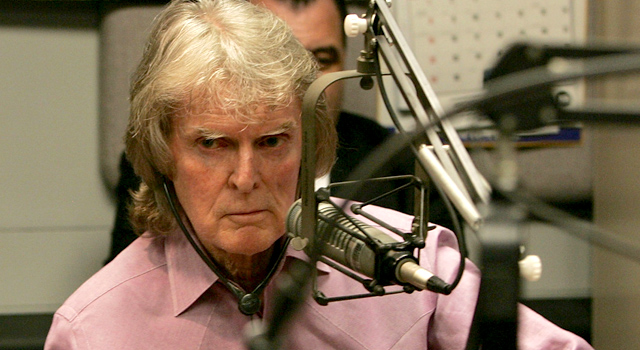 Radio talk show host Don Imus is battling stage II prostate cancer, which means it has not spread to the parts of his body, he divulged on air this morning.
The 68-year-old radio host, who courts controversy by pushing the boundaries, said he was confident in his doctors.
"I have great confidence in my doctors," Imus said during his WABC radio show this morning. "I'll be fine. If I'm not fine, I won't be fine. It's not a big deal. The prognosis couldn't be better."
Imus, who has had health problems in the past, said when the news of his cancer began to settle in he began to feel ill.
"The day you find out is fine," he said. "But the next morning when you get up, your knees are shaking. I didn't think I could make it to work."
The shock jock was fired from WFAN in 2007 after he called the Rutgers women's basketball team "nappy-headed hos" but was later hired by ABC.
He has been a radio mainstay in New York City since 1971 and has had a history of alcoholism and substance addiction.