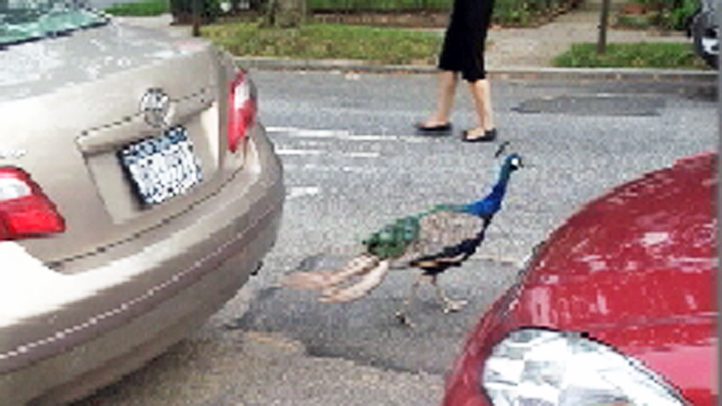 The mystery origin of the peacock wandering around a Queens neighborhood may have been solved.
Claudio Rosso, who says she works in the attendance office at John Bowne High School in Flushing, told NBC 4 New York that the peacock is part of a menagerie of animals that live at the school.
She said the agricultural department at the high school keeps lizards, turtles, parrots and other birds at their campus, which is half a mile from where the bird was last seen in Kew Gardens Hills.
The school didn't know where the peacock was until they saw it flying around on the news. Rosso thinks it may have gotten scared during a recent storm and escaped.
A spokeswoman for the Department of Education told the
New York Times
that "it's possible" one of the peacocks got out of the high school, and that they were checking to confirm.
Police officers tried to capture the bird Tuesday, but it eluded them, according to the NYPD.
Animal Care and Control told NBC 4 New York they were also unable to capture the bird.