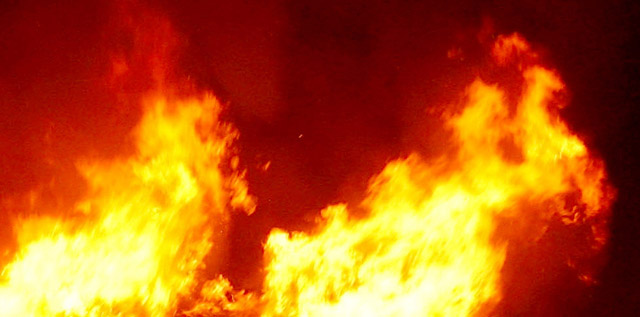 A Queens mother has admitted to burning her daughter in a bizarre voodoo ritual that left the young girl permanently disfigured.
Maurie Lauradin, 31, pleaded guilty Wednesday to first-degree assault for her part in the ritual at her Queens Village home, the Queens district attorney's office said.
According to DA Richard Brown, on Feb. 4, 2009, Lauradin poured an accelerant over her young daughter's body and in a circle on the floor. Lauradin set the circle on fire and placed her 6-year-old daughter, naked, in the ring of fire. The accelerant on the girl's body ignited, and flames engulfed her.
Lauradin's mother, 72-year-old Sylvenie Thessier, was in the room during the ritual, but didn't intervene, said Brown.
The girl was admitted to the William Randolph Hearst Center at New York Presbyterian Hospital two days later with second- and third-degree burns covering 25 percent of her body, including her face, torso and legs, according to Brown. Doctors had to place the child in a medically-induced coma and hook her up to a respirator to treat her.
Thessier told police at the time she had been transferring a pot on the stove when her granddaughter approached her from behind and hit her hand, causing her to spill the pot of boiling water on the girl.
Officials learned how the girl was actually burned when she was put into foster care and told her foster family what had happened.
The girl's grandmother pleaded guilty earlier this year to first-degree reckless endangerment and was sentenced to one to three years in prison.
Lauradin faces 17 years in prison when she is sentenced June 6.
In February, a woman died in a Brooklyn fire when a resident set up candles around his bed for a voodoo ceremony. He and a female visitor were having sex when the fire started, officials said.