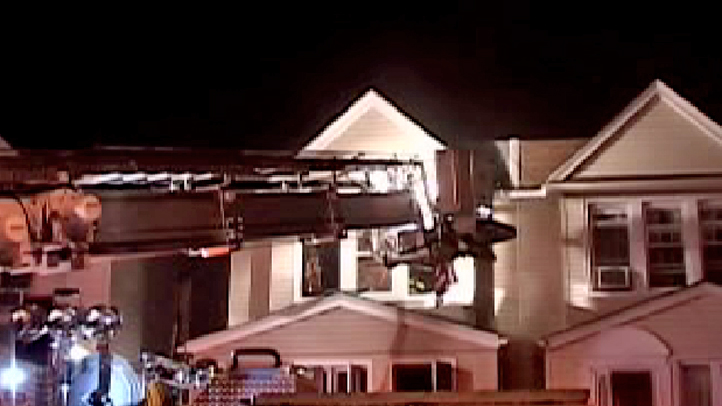 A Queens family leaped from their second-floor window to escape a fire that broke out in their kitchen overnight, authorities and neighbors said.

It wasn't immediately clear how many people are in the family that was forced to jump, but all are expected to be OK. In total, two firefighters and five civilians non life-threatening injuries in the blaze that broke out just after midnight at the two-story private home on 66th Street in Glendale.

Willy Herrera, who lives next door, said he was jarred awake by screaming. At first he thought someone was involved in a fight. Then he felt the heat -- and saw the flames.

The blaze was so hot it burned the siding of Herrera's house, he said. The Red Cross is offering assistance to anyone who lives in the two-story home, which is currently too damaged to be inhabited.

The cause of the fire is under investigation.
Get the latest from NBC 4 New York anytime: iPhone/iPad App | SMS Alerts | Twitter | Facebook | Google+ | Instagram | RSS