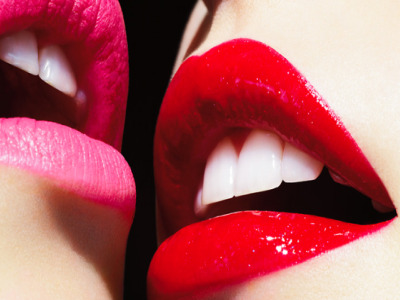 Do you support our troops? Then put your lips into it!
This Veterans Day, Cosmopolitan Magazine and Maybelline New York are teaming up with the United Service Organizations, or USO, to "collect and deliver kisses" for our troops overseas.
From 7 a.m. to 7 p.m. on November 11th, the "Cosmo Kisses for the Troops" van will be stopping in various spots in Manhattan asking people to pucker up.
But the squeamish and demure need not worry -- all you have to do is kiss a postcard.
That card will be delivered to troops serving in Iraq and Afghanistan, and a dollar will be donated to the USO.
And as a bonus, say yes to a kiss, and you could also end up being part of a new world record! All the kisses collected will be counted towards setting a new Guinness World Record for the most lip prints collected in 12 hours.
Here's some areas where and when you can be sure to find the "Cosmo Kisses for the Troops" van on Wednesday:
Military Island in Times Square 7:00 - 8:00 a.m.
Times Square 8:30 - 10:30 a.m.
Union Square 11:00 - 1:00 p.m.
West Soho (near 6th Ave and Bleeker St) 2:00 - 3:00 p.m.
NYU (near West 8th St and 6th Ave) 3:30 - 5:30 p.m.
Meat Packing District 6:00 - 7:00 p.m.