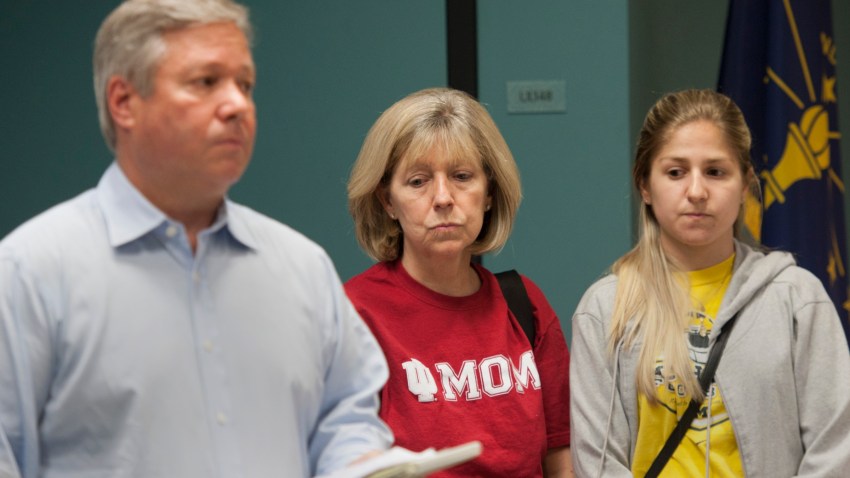 Community leaders and strangers offered support for the family of an Indiana University student missing for nearly a month during a prayer service at a Bloomington church.


A line of hugs and encouragement met Robert and Charlene Spierer after the Thursday night service. They heard a minister pray that whoever knows what happened to their 20-year-old daughter Lauren to step from "the shadows of darkness'' and tell police.


More than 100 people attended the service, hearing from speakers that included Jane Hoeppner, the wife of IU football coach Terry Hoeppner who died in 2007 from a brain tumor.


Robert Spierer told reporters after the service that he and his wife are "forever grateful'' for the support they've received.


The Spierers are to speak at a news conference Friday.
Copyright AP - Associated Press