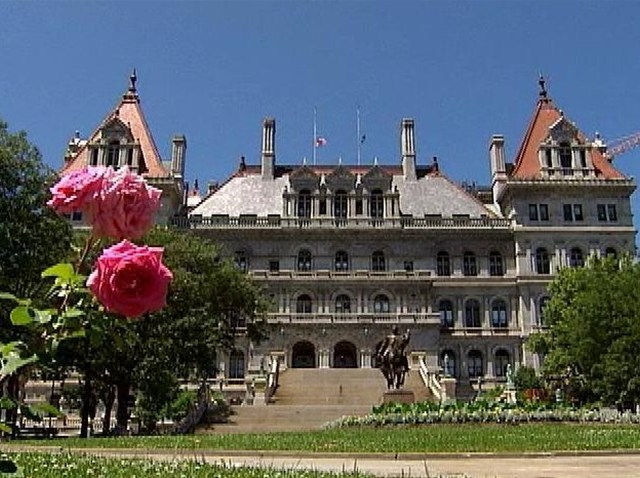 New York's Legislature is scheduled to return to session Tuesday, possibly to pass a budget that was due April 1.
But that depends on whether the Senate's Democratic majority has the votes to approve the last remaining budget bill.

Buffalo Democrat William Stachowski has withheld his vote since late June. He's hoping to force action on Gov. David Paterson's proposal to allow the state's universities to set scheduled tuition increases without approval by the Legislature, within certain guidelines that are still being negotiated.

The aim is to allow the State University of New York and City University of New York to grow and turn the four SUNY centers and CUNY's senior colleges into some of the top academic and research institutions in the nation. Stachowski wouldn't respond to requests for comment Monday.
A deal with Paterson and legislative leaders remained elusive Monday.
State University of New York Chancellor Nancy Zimpher issued a statement late Monday on YouTube about the proposal facing the most resistance in the Democrat-controlled Assembly.
She seemed to address a common reason often given for delaying action in Albany -- that lawmakers and often Assembly Speaker
Sheldon Silver want more time to study an issue. She emphasized how long the bill had already been under consideration, noting that Paterson introduced it in his January budget proposal and it's been pushed by the Senate for months. She said she was ``very optimistic'' it would be passed or parts of it would be passed ``in the near future.''
"SUNY really can be the economic engine for New York's revitalization,'' she said, urging lawmakers to "recognize how critical this legislation is to our future.''
There does appear to be a deal to remove a new tax from the budget bills already approved. The tax was to hit wealthy hedge fund managers. But officials now fear it would drive them and their big paychecks to Connecticut.
Copyright AP - Associated Press