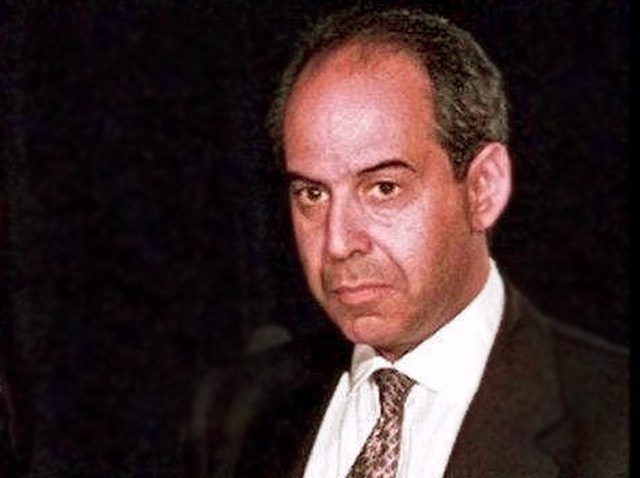 A wealthy Manhattan investment banker who was once a top fundraiser for Hillary Rodham Clinton and other big-name Democrats intends to plead guilty in a federal bank fraud case, his lawyer said Thursday.
Hassan Nemazee was indicted last year on charges that he used fake collateral to obtain more than $290 million in loans from major banks.
An indictment accused him of forging signatures, concocting bogus account statements and establishing sham "virtual offices" to conceal a scam in which he was using proceeds from new loans to pay off older ones — a maneuver prosecutors called a Ponzi scheme.
Investigators said he used some proceeds of the fraud to buy property in Italy and New York and to make sizable donations to charities, political action committees and election campaigns.
Nemazee was scheduled to appear before a federal judge in Manhattan at 2 p.m.
He will plead guilty, his attorney, Paul Shechtman, told The Associated Press on Thursday. Shechtman wouldn't specify what charges Nemazee would admit in court, saying "the last few details are still being worked out." He faces several counts of bank fraud and a count of identity theft.
Nemazee was the national finance chairman of Clinton's 2008 presidential campaign. He also raised money for President Barack Obama and a long list of other prominent Democrats. He was Sen. John Kerry's New York finance chairman during his failed 2004 presidential run.
In 1999, President Bill Clinton nominated Nemazee to be U.S. ambassador to Argentina, but the appointment was never confirmed by the Senate, in part because of concerns about Nemazee's business dealings.
Nemazee has been under house arrest in Manhattan while awaiting trial.
Nemazee had "projected the illusion of wealth ... so that he could lead a lavish lifestyle and play the part of heavyweight political fundraiser," U.S. Attorney Preet Bharara said at the time of the indictment last summer.