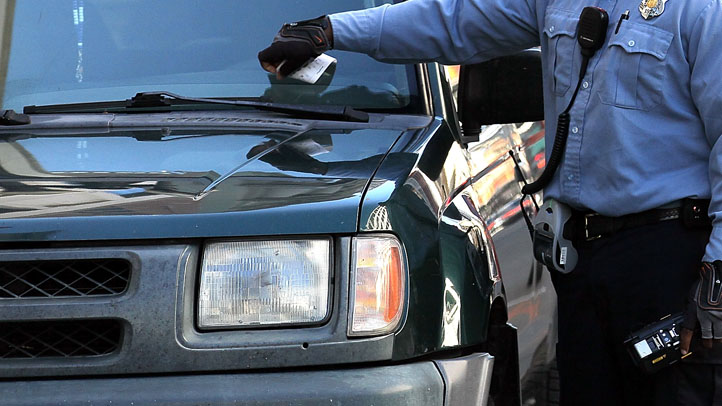 The city is on pace to haul in $9 million less in revenue from traffic and parking violations this year because of a dramatic reduction in the number of tickets issued, according to a published report.

Police are set to write nearly 300,000 fewer tickets for moving violations this fiscal year than they did the year before, reports The New York Post.

Should the current trend continue through the end of fiscal year 2012 on June 30, the final number of tickets would total less than one million -- and the city would generate $16.5 million in revenue, down from $25.6 million in 2011.

Summonses for non-moving violations, like alternate-side and parking-meter infractions, are also down.

Budget documents indicated reallocation of traffic management resources was largely to blame for the reduction in tickets.
Get the latest from NBC 4 New York anytime, anywhere. Follow us on Twitter, Facebook and Google+. Get our apps here and sign up for email newsletters here. Get breaking news delivered right to your phone -- just text NYBREAKING to 639710. For more info, text HELP. To end, text STOP. Message and data rates may apply.