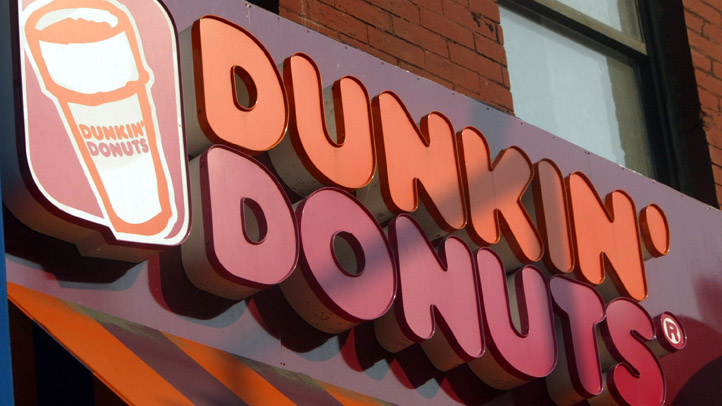 Police are looking for an armed suspect wanted in connection with at least three robberies at Dunkin' Donuts in Manhattan over the last week and a half.

Police say the robber first hit a Dunkin; Donuts on Delancey Street on April 3. He hit the same store again Friday. In between, he held up a Dunkin' Donuts on East Houston.

In each case, police say the suspect walks into the store with a long barrel black hand gun and demands money. He takes it from the cash register and flees on foot.

The suspect is described as being about 5 feet 10 inches to 6 feet tall and weighing between 160 and 180 pounds. His approximate age wasn't known.

Anyone with information is asked to call Crime Stoppers at (800) 577-TIPS (8477). Tips can also be submitted online.
Get the latest from NBC 4 New York anytime, anywhere. Follow us on Twitter, Facebook and Google+. Sign up for email newsletters here. Get breaking news delivered right to your phone -- just text NYBREAKING to 639710. For more info, text HELP. To end, text STOP. Message and data rates may apply.