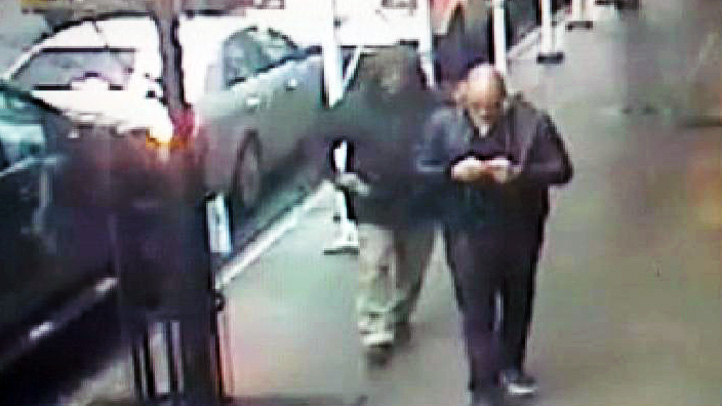 Detectives are looking into the possibility of whether the execution-style shooting of a California man in midtown may have been a drug-related hit, officials said.

Brandon Woodard was gunned down Monday afternoon as he walked west on 58th Street between Broadway and Seventh Avenue. Woodard was a party promoter with previous drug arrests on his record.
Woodard's mother told The New York Times that authorities found no drugs, weapons or evidence of any kind when they searched his California home.

Detectives are focusing their efforts in Queens where the getaway car was found Wednesday afternoon. A couple from Queens rented the car from an Avis location on Long Island.
A 40-year-old man who was interviewed by police in connection with the car is not believed to be involved in the shooting but may be a friend of the getaway driver, a law enforcement official told NBC 4 New York. The man was released after questioning.
Investigators also say they may have a photo of the driver that was snapped as the car went through the toll booth at the Queens-Midtown Tunnel shortly after the shooting.
Surveillance video shows the suspect getting out of a late model Lincoln sedan about 10 minutes before the shooting. He waits while Woodard passes him, then falls in step behind. As the suspect approaches, the victim, still walking, looks back briefly at the suspect, who by then is directly behind him, and turns forward again. Woodard does not appear to recognize the shooter.
The suspect then pulls a gun from his pocket and fires one shot into Woodard's head.
The video shows Woodard falling to the ground as the suspect calmly walks to the getaway car, which was driven by another man and parked on the street. The driver waited for traffic to clear before speeding away.
Shell casings for the silver semi-automatic weapon were found at the scene. A law enforcement official says the bullet recovered at the scene matches bullets recovered at a 2009 Queens shooting, when 12 rounds were fired into a Mangin Avenue home in St. Albans, damaging windows and doors. No one was hurt, but police recovered ballistic evidence and are looking into the case for possible new leads.
Woodard, who arrived in New York on a one-way plane ticket Sunday evening, had checked out of the Thompson Hotel moments before the shooting, police said.