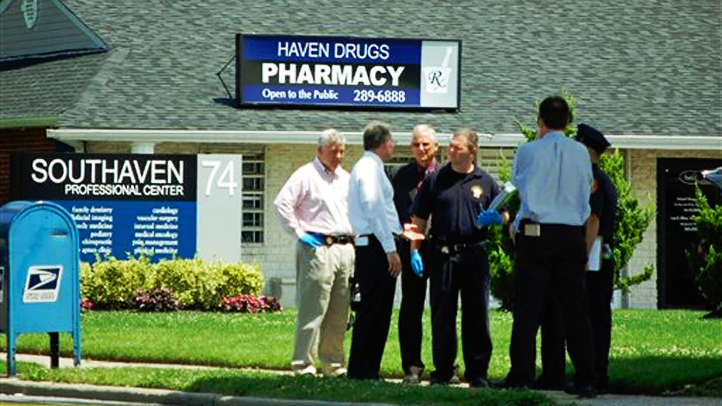 The tragic site where four people, including a 17-year-old girl and a mother of two, were gunned down in cold blood on Father's Day is set to reopen the first week of August.

A sign on the door of Medford's Haven Drugs says the shop is closed for renovations but will re-open Aug. 1.

Medford resident Donald Prybyzerski told Newsday locals were pleased the small-town staple would be back in business.

Prybyzerski added that pharmacy customers began posting signs on the windows and doors of the building last week pleading the owner to reopen the store.

The pharmacy has been closed since the horrific June 19 shootings. David Laffer, who lives nearby, has been charged with five counts of first-degree murder in the case. His wife, Melinda Brady, has been charged with first-degree robbery.

Police say Laffer killed the victims as he stole thousands of pain pills to feed the habit of his junkie wife and his own. Brady drove the getaway car, police say.

She helped plan the robbery but did not know her husband planned to commit murder, her lawyer says.
Both have pleaded not guilty.