A report shows two dogs died and one was injured after they went in for grooming appointments at a PetSmart in New Jersey.
Danielle DiNapoli says she was shocked when employees at the Flemington PetSmart told her that her bulldog Scruffles was dead an hour after she dropped the dog off on Dec. 29.
"PetSmart refuses to answer any questions regarding her passing and only states it's under investigation. We have asked to speak to the groomer and a report of what happened during her last hours on earth. They refuse to give us information." she wrote in a Facebook post.
Another woman, Tara Fiet, says her dog Ranger died two days after a Dec. 22 appointment at the same PetSmart. David Bolduc told NJ.com, which first reported the deaths, his dog had a back injury after an appointment.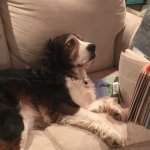 PetSmart said it was sorry for the deaths of Scruffles and Ranger but that it found "found the associates involved followed all policies and procedures" for both pups.
"Based on our investigation, and the individual circumstances, we believe these incidents to be unrelated," the company said in a statement. "Our thoughts remain with the pet parents during this difficult time."

Snow-Happy Pets Frolic and Play in Storm
Copyright AP - Associated Press