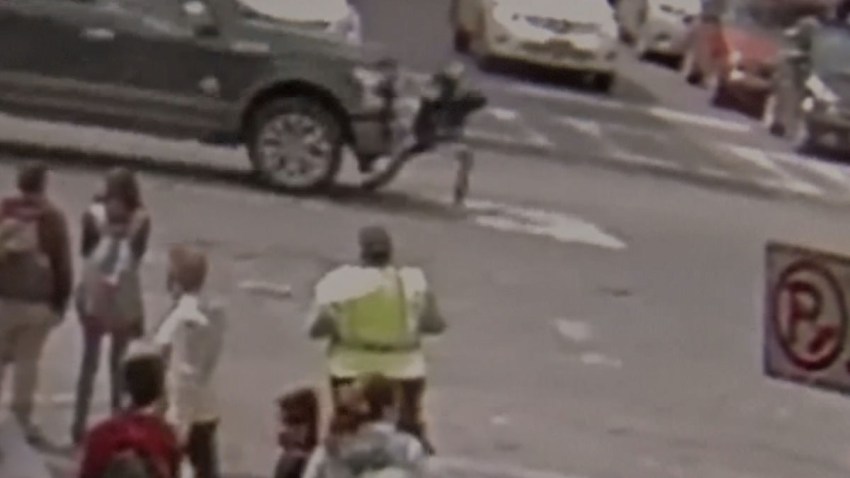 A 12-year-old boy is in surgery at a Manhattan hospital after being hit by a pickup truck in Harlem, police say.
The boy was struck at 3 p.m. Monday as he was leaving his school, P.S. 182.
Surveillance video appears to show the boy darting across the road before the truck comes up from his left and strikes him, knocking him to the ground.
He was taken to Harlem Hospital, where he was listed in serious condition. He was in surgery Monday night.
The pickup's driver stayed at the scene and has not been charged, police said.
Police are still investigating the crash.