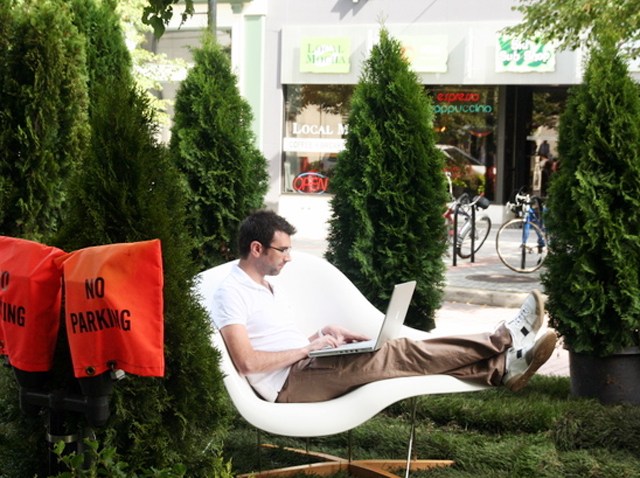 Haven't you ever dreamed of having your own public park?
On September 18, it's (sort of) possible: In more than 50 cities across the globe, people will be reclaiming parking spaces on major streets in big cities and turning them into pop-up parks -- there'll be picnics, lawn bowling, live music, and just plain hanging out. It's part eco-initiative, sure, but it's also about regaining a little sanity on the concrete grid. (Not bad for an idea that started out in a single Williamsburg parking space on something of a lark in 2005.)
Here in New York, there were nearly 60 pop-up parks on Park(ing) Day 2008; this year, you can help grow that number by signing up for a spot yourself at Transportation Alternatives' parkingdaynyc.org. May we suggest croquet?
For an idea of how it all goes down, check out this video by Streetfilms.
Copyright FREEL - NBC Local Media