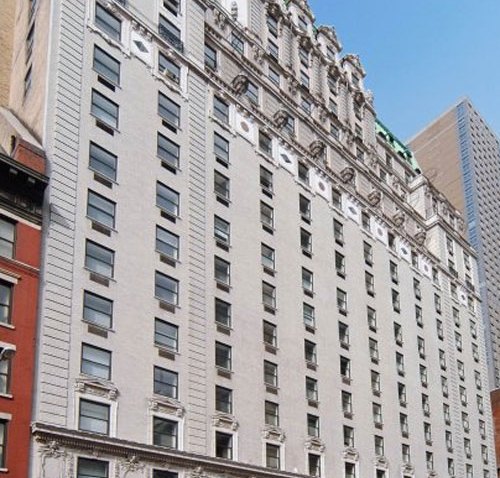 The Paramount Hotel, the massive Midtown boutique hotel known for its double-height arcade, has been designated a city landmark.
Straddling a wide swatch of 46th Street, the 601 room hotel was opened in 1928 -- designed in the French Renaissance style by Thomas W. Lamb, a Scottish immigrant who designed more than 300 theaters in the United States and elsewhere, The New York Times reported.
The building recently underwent a massive renovation completed this year.
According to the City Landmarks Preservation Commission, the building "is lavishly decorated with foliate swags, ornate keystones, shells, angels' heads and other details."
The building steps back gradually on the higher floors to an imposing central pavilion, and is capped by a high copper mansard roof with two stories of elaborate dormers, enormous urns and projecting pediments," the statement said.