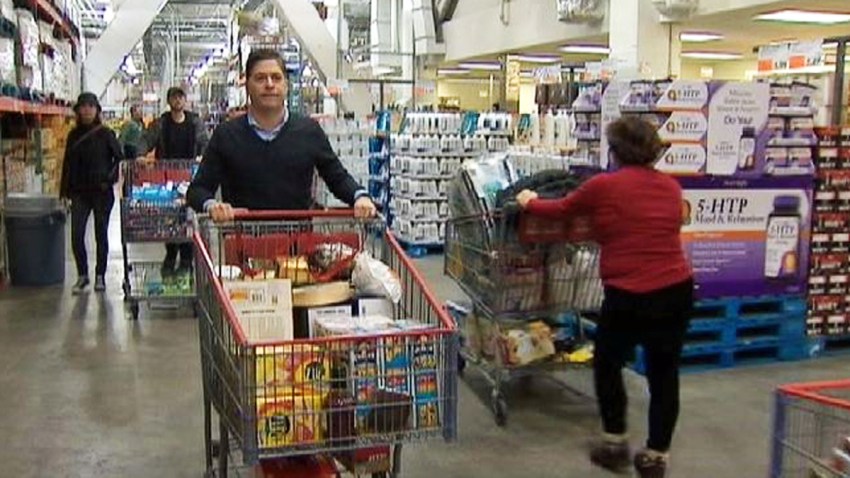 Operation Santa Claus was supposed to be a small, one-time good deed.
Organizer Greg Cantwell and two friends, disillusioned by the commercialization of Christmas, set out to buy gifts for the homeless.
"We call shelters and ask, 'What do people really need?' And they said they need toothbrushes, toothpaste, Band-Aids and Q-tips," said Cantwell, of Williamsburg.
They spent their own money to not only purchase necessities for shelters but also stocking stuffers that would make people smile.
"We were literally just blown away by the way people reacted. Some people hugged us, some cried," he said. "It's really the spirit of the holiday season. You're giving something to somebody. It's not a handout, it's a gift."
The next year, other friends wanted to join in. And the following year, their friends wanted to get in on the project, too. Now in its eighth year, Operation Santa has an army of elves.
"It's sort of grown and grown and grown, and last year we had 175 stockings, which is the most we've ever done," said Cantwell.
He doesn't want it to stop there.
"Instead of 175, we'd like to do 300 or 500 or 1,000," he said. "Because even if we have 1,000, it won't be enough."
The small project started by three friends has grown into a huge one involving more than 100 donors and volunteers helping New York's neediest.
Though he's no longer accepting donations for this year, Cantwell hopes to set up a fund next year and establish the group as a non-profit organization. For more information about Operation Santa Claus, visit their Facebook page here.