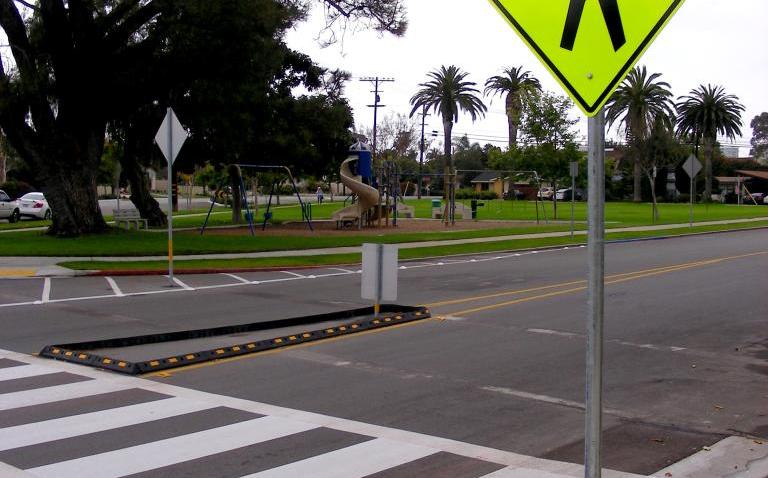 A new study says that one in three people killed in New York City traffic incidents are pedestrians.

Even so, the New York metro area is the third-safest large metro area in the country for pedestrians -- bested only by the Boston and Minneapolis regions.

The study by the Transportation for America advocacy group was released Monday. It says that for every million New York metro area residents, about 33 died while on foot from 2007 to 2008.

The local Tri-State Transportation Campaign argues New York State could be spending more than the current 1 percent of federal transportation funds on pedestrians.

State Transportation Department spokesman Adam Levine says the state is pursuing pedestrian projects despite a difficult financial situation. A city spokesman says in 2008 the city reported dramatic improvements in safety.
If you're walking in Florida - beware. The state is home to four of the five most treacherous metropolitan areas for walking.
Orlando, Tampa, Miami, and Jacksonville and their surrounding areas were the top four hazardous cities for walkers in the Pedestrian Danger Index. Those cities were followed by Memphis, Tennessee.
Nine of the top 10 cities, which included Raleigh, Louisville, Houston, Birmingham and Atlanta, are in the south and considered car-centric cultures.
Copyright AP - Associated Press