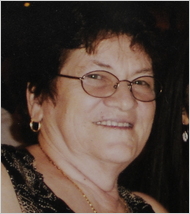 An off-duty NYPD detective had nearly three times the legal limit of alcohol in his system more than five hours after he slammed into a Bronx grandmother, killing her, authorities said.
Kevin Spellman's blood-alcohol level was 0.21 when he was tested after the Friday morning accident, NYPD spokesman Paul Browne said yesterday. The legal limit is 0.08.
Spellman had refused to take Breathalyzer test the scene and later back at the station house, forcing investigators to get a court order for a blood test.
More than five hours after the tragic crash, authorities performed the blood test on Spellman and discovered the startling result. Since alcohol dissipates in the body over time, Spellman would have been much drunker at the time of the accident, officials indicated.
The 42-year-old Spellman is charged with DWI, vehicular homicide and criminally negligent homicide. He is free on $100,000 bond.
Spellman slammed into 67-year-old Drana Nikac as she crossed a street in Kingsbridge around 6:30 a.m. Friday, sources said. Family and friends gathered yesterday at a wake to pay their last respects to the Albanian immigrant.
The glassy-eyed NYPD detective drunkenly thought he'd struck a man after the fatal crash. "I didn't see that guy," off-duty Spellman told police in a slurred voice, theDaily News reported. "He came out of nowhere." He has apparently finished his shift and midnight and then hit a local bar, officials said.

The tragedy was the second fatal car accident in five weeks involving an allegedly drunken off-duty cop. As a result, Police Commissioner Ray Kelly said he has impaneled a commission to speed up testing of suspected drunken drivers. In both cases, both officers refused to be tested for hours.
The process varies by borough. Generally, drivers may refuse a breath test at the scene. They are offered the test again at a precinct, but can refuse. A warrant is then issued and blood is drawn for a blood alcohol test.
Critics say the lag gives drunken drivers time to sober up.