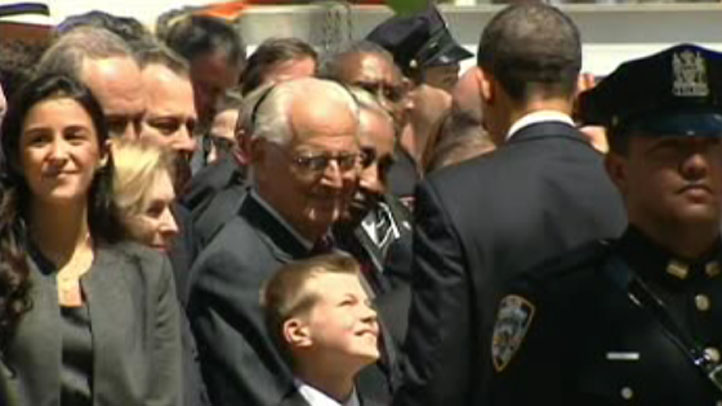 A boy who was an infant when his father died in the 9/11 attacks threw out the ceremonial first pitch at the Mets game Friday night.
Chris Cannizzaro, 10, of Staten Island, shared a special moment with President Obama at ground zero on Thursday. His mother said Friday that the president "talked to us so informally, so graciously."
The Mets said the boy's mother notified them that he was attending Friday's game and asked whether the team could do anything special for the young baseball fan.
He was asked to throw out the ceremonial pitch in the game against the Los Angeles Dodgers.
Cannizzaro's father, Brian, was a 30-year-old firefighter with Ladder 101/Engine 202/Batallion 32 in Red Hook, Brooklyn.