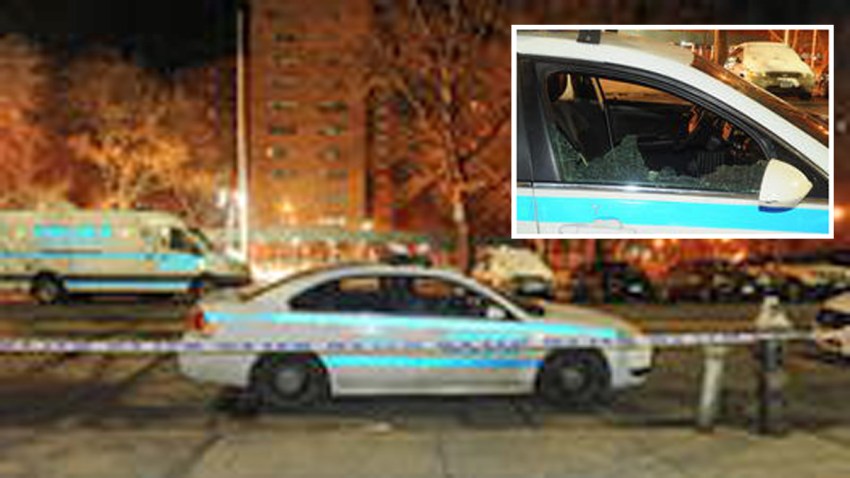 Police are looking for whoever shattered the window of a marked NYPD patrol car in Brooklyn Monday.
Police say the patrol car was parked on the side of 215 Wortman Ave. in East New York when someone threw an object at the front passenger window, shattering it, at about 3 a.m.
No one was inside the car, police said.
Anyone with information is asked to contact Crime Stoppers at 800-577-TIPS.