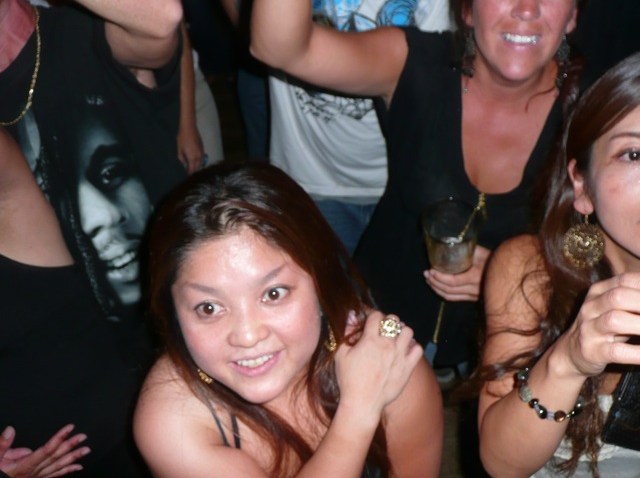 The New York Police Department would get a new watchdog under a deal city lawmakers reached Tuesday, propelling a plan galvanized by outrage over its extensive use of the tactic known as stop and frisk and its widespread spying on Muslims.
City Council Speaker Christine Quinn announced the pact on installing an inspector general for the nation's biggest police department. She said talks were progressing on three companion proposals to set new rules surrounding stop and frisk, including expanding protections against racial profiling.
The developments come amid a federal trial over the department's use of stop and frisk, and they follow a series of stories by The Associated Press that revealed how city police systematically listened in on sermons, hung out at cafes and other public places, infiltrated colleges and photographed people as part of a broad effort to prevent terrorist attacks.
"We came to a very important agreement" on the plan for an inspector general, Quinn said by phone Tuesday evening. The monitor would be able to issue subpoenas and look broadly at police procedures and policies.
Civil rights and police reform advocates said they were pleased with the pact but continuing to press for the other measures. Police unions condemned the inspector general idea as squandering resources on red tape, and the police department said it gets plenty of oversight already.
The issue could set up a showdown between the council and Mayor Michael Bloomberg, whose administration has opposed the idea as unnecessary. Quinn said she believed the council had the votes to pass the plan and override a mayoral veto, if necessary.
Proposed last year, the inspector general and stop-and-frisk measures have gotten entrained in the politics of a competitive mayoral campaign. Quinn, a leading Democratic candidate, has faced pressure from civil rights and minority advocates and from some of her rivals to get the measures passed. One of them, Democratic Public Advocate Bill de Blasio, held a news conference on the inspector general issue Tuesday morning.
The ongoing stop-and-frisk trial — featuring testimony from people who said they were accosted by police while simply running out for milk or walking home from the bus — has only ratcheted up attention and raised the question of whether the court might decide to impose its own monitor. Adding to the charged backdrop, days of sometimes-violent protests erupted in Brooklyn last week after a stop ended with police shooting and killing a teen they said pulled out a gun.
"The events of last week were deeply disturbing to everyone in the city," and the trial has helped sharpen focus on stop and frisk, but intense negotiations among lawmakers and advocates were under way for weeks beforehand, Quinn said.
Not all lawmakers were in on the talks, including the Council's Public Safety Committee chairman, Peter Vallone Jr. He said Tuesday he had yet to see details of the changed proposal, which would be expected to get a vote in his committee before going to the full council. Vallone doesn't oppose the idea of an inspector general, though he's vehemently against the other three companion proposals.
They would require officers to explain why they are stopping people, to tell people when they have a right to refuse a search and to hand out business cards identifying themselves. The measures also would give people more latitude to sue over stops they considered biased.
In a key change, the inspector general would be housed within the city's existing Department of Investigation, which acts as an inspector general for many other arms of the city government, Quinn said.
The proposal originally set up a separate inspector general's office just for the NYPD, and Bloomberg's administration argued that it was both unnecessary and beyond the council's powers. Quinn said she and other lawmakers were comfortable the new plan would survive legal scrutiny.
Bloomberg's office referred calls Tuesday to the NYPD, which said it already gets plenty of oversight from its 700-person Internal Affairs Bureau, a civilian complaint board, a police corruption commission, prosecutors, judges and a 1985 federal court settlement that set guidelines for its intelligence-gathering.
"No police department in America has more oversight than the NYPD," chief police spokesman Paul Browne said in a statement.
But Quinn countered at a mayoral candidate forum: "You can have a lot of entities, but if they're not getting the job done, then more is needed."
The NYPD has said that its surveillance of Muslims is legal and that stop and frisk — a technique of stopping, questioning and sometimes frisking people who are seen as acting suspiciously but who don't necessarily meet the probable-cause standard for arrest — has helped drive crime down to record lows and save lives by taking weapons off the street.
Police have made about 5 million stops during the past decade, mostly of black and Hispanic men; critics say the practice unfairly targets minorities. The Supreme Court has said such stops are legal; the current trial concerns whether the NYPD's use of the tactic needs to change.
City Patrolmen's Benevolent Association President Patrick Lynch called it a "politically driven" and "unconscionable" waste to spend city money on an inspector general instead of on more police officers. Captains Endowment Association President Roy Richter termed it an added layer of bureaucracy that "would retard the (NYPD's) ability to adapt to the ever changing public safety needs of the city."
Inspectors general — officials with investigative powers — are a common feature of government agencies, including in law enforcement and intelligence. The FBI and the CIA have such inspectors, as do police forces including the Los Angeles Police Department.
Civil rights advocates say it's time for the same in the NYPD. New York Civil Liberties Union Executive Director Donna Lieberman said her group was gratified that the council appeared poised "to create meaningful oversight and mechanisms to investigate police practices," but advocates wanted action on the other proposals, too.
Councilmen Brad Lander and Jumaane Williams, who sponsored all the proposals, said they appreciated the "productive negotiations," but lawmakers needed to go further than the inspector general proposal.
"Any legislative response by the City Council should, at a minimum, prohibit discriminatory policing, based on racial or other profiling," they said in a statement. "New York will only be truly safe when communities trust the police."
Copyright AP - Associated Press