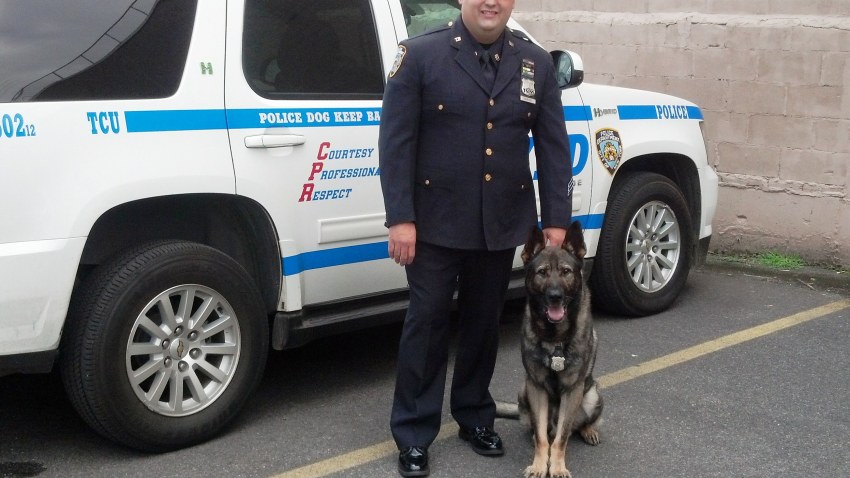 An NYPD K-9 dog is being credited with helping collar a subway turnstile jumper who threw an officer to the ground.

The transit officer chased the fare beater as he ran from the 14th Street and Eighth Avenue subway station Wednesday evening.

Police say the suspect threw the officer to the ground and fled, leaving behind a shirt and baseball cap.

That's when Diesel, a transit K9 German shepherd, pawed his way into the fray. He sniffed the clothes and headed west on 16th Street.

The suspect was found and arrested near the Dream Hotel.

The transit officer suffered a wrist injury.
Copyright AP - Associated Press