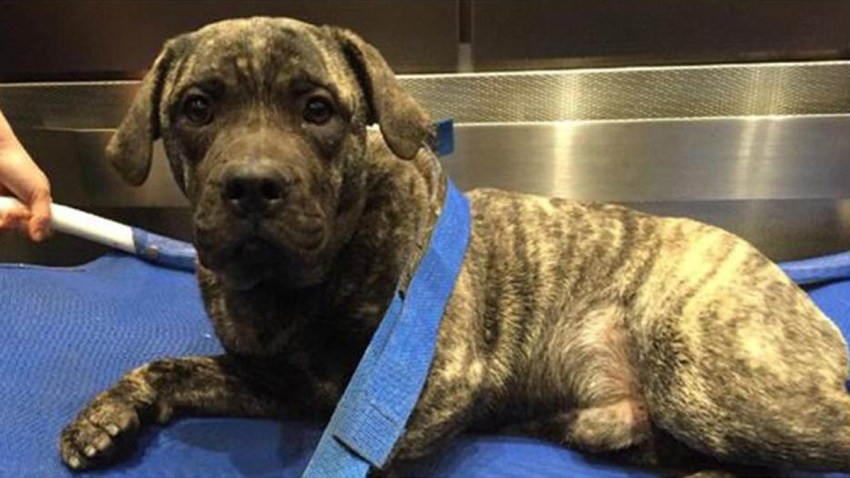 Two NYPD officers rescued a pit bull that was found on a Queens highway with a broken leg Monday morning.
Police say Officers Mezzoiuso and Morina-Blocker responded to a 911 call at 8:21 a.m. saying the injured dog was in the westbound lanes of the Grand Central Parkway near the Long Island Expressway. When the two officers arrived, they found the dog in the middle left lane of the four-lane highway.
Authorities tweeted that the dog had been struck by a car on the highway and that its leg had broken.
The officers placed their patrol car in front of the dog to block traffic and moved the dog to the side of the road. They then took the dog to Animal Care and Control in Manhattan for treatment.
Police say there is no indication on who the dog's owner is and how the dog ended up on the highway is under investigation.