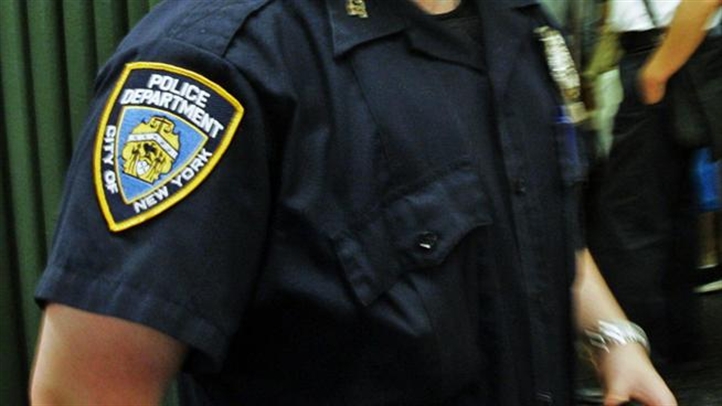 Two NYPD officers who were hit with departmental charges last year when a commanding officer saw them tossing a football with a boy will get the hearing they requested, the Daily News reports.
On the Fourth of July last year, the commanding officer of the Bronx Housing Bureau reportedly saw Catherine Guzman, Mariana Diaz and two other police officers tossing a football with a 7-year-old at the Webster Houses in Morrisania. He yelled at them, "What are you doing? Do you realize you're on overtime?," according to the Daily News.
The two other officers were each docked two vacation days, but Guzman and Diaz appealed their rulings.
Guzman said at the time, "I don't think throwing a football to a 7-year-old boy is misconduct. It was the Fourth of July, it was 96 degrees out and we were interacting with the community."
The officers' lawyer, Eric Sanders, told the Daily News Tuesday, "If a police officer can kiss Jenny McCarthy in front of millions and not be charged . . . I don't see how throwing a football to a 7-year-old can result in disciplinary action."
When the Daily News reported the disciplinary charges last year, Diaz told the newspaper she was attempting to connect with the child.
"There's a lot of negativity toward police," she said. "I want kids in the community to look at us in a positive way."
She and Guzman could face other penalties if they are found guilty of failing to remain alert while maintaining a footpost.
NYPD spokesman Paul Browne did not respond to the Daily News' request for comment, the newspaper said.
The trial date has been set for Friday, April 13.