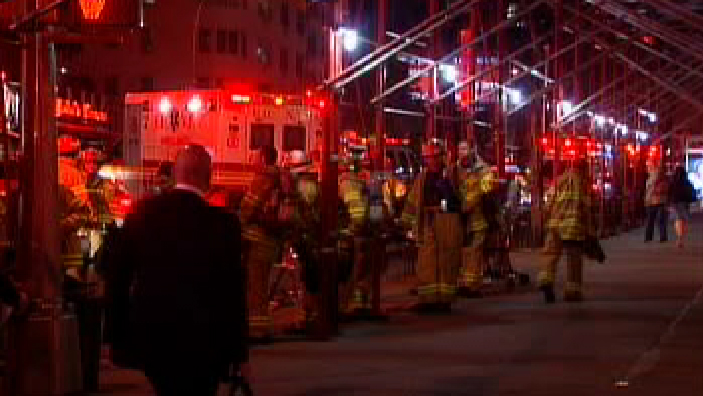 Police in New York City have responded to a sixth report this week of powder in an envelope at a foreign mission to the United Nations.

Sgt. Reginald Watkins said officers responded about 1 a.m. Wednesday at the Russian Mission on the Upper East Side of Manhattan. Initial tests indicated it was harmless.

The mission to the United Kingdom reported receiving an envelope with white powder yesterday at its One Dag Hammarskjold Plaza offices, on Second Avenue and East 47th Street.

Hundreds of workers were evacuated from the office tower after the envelope was found Tuesday afternoon.

"I was scared,'' said Lindsey Morrone, who works on the 16th floor. "There were people in the office walking around with napkins over their faces, in fear that the spores could be spread through the ventilation system.''

The German mission to the UN got a similar package earlier Tuesday. Three other envelopes arrived Monday at the missions of France, Austria and Uzbekistan.

Tests showed the three envelopes sent to the French, Austrian and Uzbekistan missions contained flour, NYPD spokesman Paul Browne said. Additional tests have not yet been completed on the envelopes that arrived at the British and German missions.

Police said all five envelopes had Texas postmarks.

He says three of the five envelopes contained notes referring to the al-Qaida terror network and mentioned the FBI.

Morrone said she doesn't know whether her office will be open Wednesday. "I was going to get a package delivered to me at the office tomorrow, but I'm going to send it somewhere else.''

FBI spokesman Richard Kolko says his office is trying to locate the sender.

As a precaution, hazardous material units decontaminated employees who handled the envelopes.
Copyright AP - Associated Press