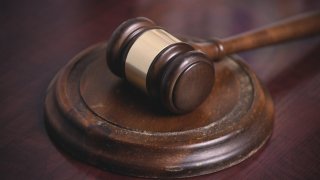 A New York City judge has dismissed over 800 loitering for prostitution cases on Monday at the request of the Bronx District Attorney.
"The dismissal of warrants and cases related to this charge is the right thing to do," District Attorney Darcel Clark said about the ruling on Monday. The dismissals include 278 pending cases and 544 disposed cases for a total of 822 cases, according to the DA's office. Some of cases those date back to the 1970s and 1980s.
Critics say the law has been enforced discriminatorily, particularly against transgender women of color.
The state law first began penalizing loitering for the purpose of prostitution in 1976. Just last month, Gov. Andrew Cuomo repealed the law after a measure against it passed in both chambers of the state Legislature.
Opponents said the law was vague, and its enforcement was used as a method of harassment and profiling. The repeal legislation noted that between 2012 and 2015, 85 percent of the arrests under the law were Black or Latina people.
With Monday's dismissals, "hundreds will be able to move forward without collateral consequence," Clark said. "This is part of my overall effort to focus resources on prosecuting sex traffickers and provide assistance for those victimized by the sex trade."
Copyright NBC New York