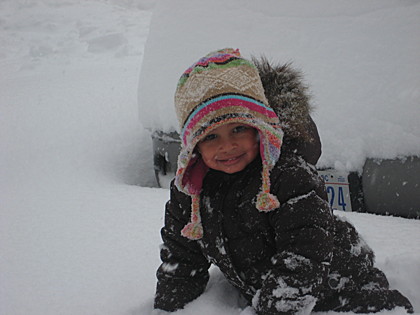 What to Know
Local politicians and activists are holding a protest outside the headquarters of Fox News
A segment of "The O'Reilly Factor" that was filmed in Chinatown has been called racist and demeaning to Asian Americans
Correspondent Jesse Watters said his segment on the show was meant to be taken as tongue-in-cheek
Activists and New York officials planned to hold a protest outside the Fox News headquarters in midtown Manhattan following a segment on "The O'Reilly Factor" that has been called racist and demeaning to Asian Americans.
Assemblymember Ron Kim and Congresswoman Grace Meng, who both represent districts in Queens, planned to join members of the New York Black, Latino and Asian Caucus for the 4 p.m. demonstration on Thursday.
Watchdog and activist groups have condemned the segment, "Watters' World: Chinatown Edition," which aired Monday on Bill O'Reilly's Fox News Channel show.
"It's 2016. We should be far beyond tired, racist stereotypes and targeting an ethnic group for humiliation and objectification on the basis of their race," Asian American Journalists Association President Paul Cheung said in a letter to Fox and posted online. He is director of interactive and digital news production for The Associated Press.
Cheung called on Fox to apologize to the Asian-American community and asked for "an explanation for how this type of coverage will be prevented in the future."
In the segment, correspondent Jesse Watters visited New York City's Chinatown neighborhood to interview Asian-American voters on what they thought about the presidential election and Donald Trump.
Watters, who has been accused of stalking and harassment for his ambush-style interviews, asked people if he was supposed to bow to greet them, if they were selling stolen goods and if they could "take care of North Korea for us."
The self-described humorist also sought a demonstration of karate and showed footage of him getting a pedicure.
At one point in Monday's nearly five-minute segment, an elderly woman's silence in response to a query was paired with a clip from Mel Brooks' "Young Frankenstein" in which Madeline Kahn shouts, "Speak, speak, why don't you speak?!"
Gregory A. Cendana, executive director of the Asian Pacific American Labor Alliance, criticized the report.
The coverage, including making "fun" of the Chinese elder, "played into the exoticization and status of perpetual foreigner" of the Asian-American community, Cendana said in a statement.
After the "Watters World" report concluded, Bill O'Reilly called it "gentle fun," adding, "we're gonna get letters, inevitably."
On Wednesday, the Asian Americans Advancing Justice affiliation said it was outraged by the "blatant, racist and offensive stereotypes of Chinese Americans."
"It is unconscionable that a news organization would sanction a segment that laughs at a community of people, including Watters ridiculing elderly Chinese Americans who were limited English-proficient," the group said.
Groups including the Asian American Journalists Association called the segment offensive and full of stereotypes.
Asked for a response to critics, Fox directed attention to two Twitter posts Wednesday by Watters.
"As a political humorist, the Chinatown segment was intended to be a light piece, as all Watters World segments are," he wrote.
"My man-on-the-street interviews are meant to be taken as tongue-in-cheek and I regret if anyone found offense," Watters' second tweet said.
My man-on-the-street interviews are meant to be taken as tongue-in-cheek and I regret if anyone found offense. — Jesse Watters (@jessebwatters) October 5, 2016
Copyright AP - Associated Press