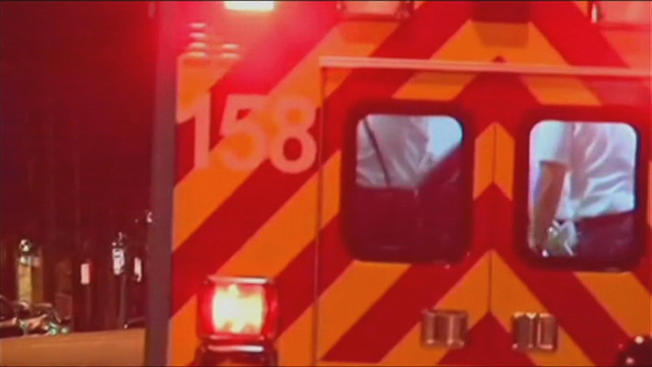 Police are searching for the man who stabbed two men in Chinatown on Sunday night.
The suspect got into a dispute with the two victims at a location on Eldridge Street at 11:15 p.m.
At some point during the dispute the suspect took out some sort of sharp object and stabbed the victims.
An 18-year-old man was stabbed multiple times in his back and torso and a 20-year-old man was stabbed once in his arm, according to police.
Both of the victims were taken to Bellevue Hospital in stable condition.
Police ask anyone with information to call Crime Stoppers at 800-577-TIPS.