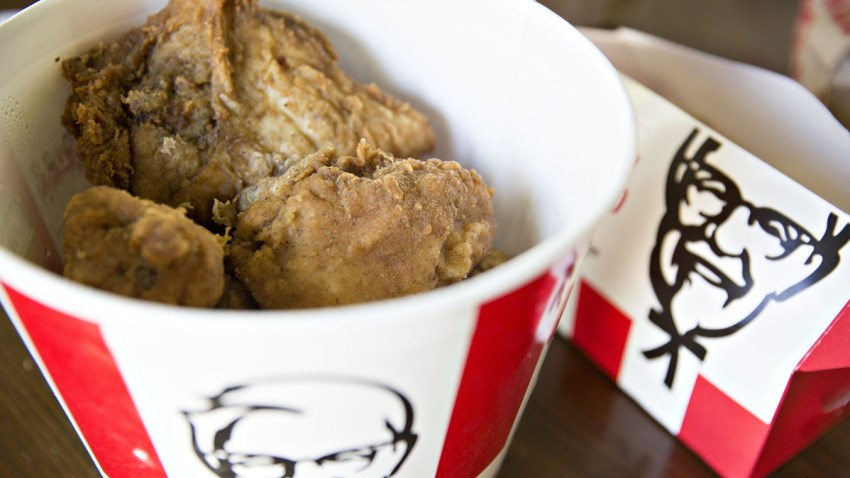 What to Know
A woman is seeking $20 million in damages from KFC over false advertising, according to reports
The Hudson Valley resident says that ads show KFC buckets "overflowing with chicken" but that the real menu item has "half a bucket"
KFC has called the lawsuit "meritless"
A New York woman is suing fast food giant KFC for millions of dollars because her $20 bucket wasn't filled to the brim with chicken as seen in the company's ads, according to reports.
"They're showing a bucket that's overflowing with chicken," 64-year-old Anna Wurtzburger told the New York Post. "You get half a bucket! That's false advertising and it doesn't feed the whole family. They're small pieces!"
Wurtzburger says the buckets of chicken KFC sells do not reflect the chain's advertisements and she's seeking $20 million in damages, the Post reported.
When Wurtzburger phoned KFC's headquarters in Georgia, she was reportedly told that the chicken is shown prominently in the ads "so that the public could see the chicken."
The chain sent her two gift certificates, but Wurtzburger returned them, according to the Post. Her attorney did not immediately return a request from comment from NBC.
In the lawsuit, the 64-year-old Hopewell Junction resident is reportedly demanding that KFC change its advertising.
KFC said the lawsuit was "meritless," according to the Post and confirmed by a KFC spokesperson, who told NBC in an email that the company will ask the court to dismiss the case.
"The guest received exactly what she requested. She purchased an eight-piece bucket of chicken and she indeed received eight pieces of chicken. Our menus and advertising clearly show our $20 Fill Up meal includes eight pieces of chicken," the representative said.
Wurtzburger told the Post about a new advertising idea she has for KFC. It evoked the movie "Oliver": "It was about the little boy growing up in the orphanages and he was hungry and he goes to the man, 'Can I have some more?'"